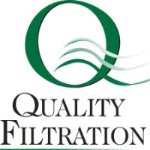 Training helps us stay on top of new technologies and the classroom helps us build teamwork.
Nashville, Tenn. (PRWEB) March 26, 2013
Quality Filtration held in-depth Filtration and Contamination training at Nucor Steel in Blytheville, AR in February. The three-day class, sponsored by Mid-South Sales and Quality Filtration, was attended by 30 Nucor employees from the maintenance, manufacturing and engineering departments.
Ivan Sheffield, Vice President of Quality Filtration, covered hydraulics, maintenance practices, ISO Standards and the basics of filtration. Perry Byrd, Vice President of Mid-South Sales, helped with fluid training. Matt Wilkins, Hot Mill Mechanical Maintenance Supervisor at Nucor commented that it was a great few days of training. Byrd also added, "It raised the awareness level. I've already heard some very positive feedback."
During training, Sheffield pointed out the Nucor Environmental Policy caught his eye while performing a filtration audit. "Technology and Teamwork are two important pieces of COTTON we can use in Filtration and Contamination Training," he said. "Training helps us stay on top of new technologies and the classroom helps us build teamwork. It teaches us we can't do it on our own. Everyone should keep learning until we die. As entrepreneur Ray Kroc said it best—when you're green, you're growing. When you're ripe, you rot."
Nucor and their affiliates are manufacturers of steel products, with operating facilities primarily in the U.S. and Canada. Products produced include carbon and alloy steel—in bars, beams, sheets and plates; steel piling; steel joists and joist girders; steel decks; fabricated concrete reinforcing steel; cold finished steel; steel fasteners; metal building systems; steel grating and expanded metal; wire and wire mesh. As America's largest recycler, Nucor, through The David J. Joseph Company also brokers ferrous and nonferrous metals, pig iron and HBI/DRI; supplies ferro-alloys; and processes ferrous and nonferrous scrap.
About Quality Filtration
Quality Filtration is a premier filter company that designs, builds and manufactures high performance cartridge and spin-on elements for the global industrial hydraulic and industrial lubrication market. The company quality controls and lab-tests all its products to meet or exceed specifications of the Original Equipment Manufacturer (OEM) using the most advanced microglass media in the industry. The comprehensive line includes applications for a wide range of markets, including pulp and paper, oil reclamation, oil flushing, steel mills, plastic injection molding, automobile assembly and general manufacturing. The Quality Filtration homepage is at http://www.qualityfiltration.com.