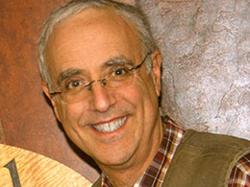 Expect the Best
Troy, Michigan (PRWEB) March 20, 2013
"Expect the Best," CEO Peter Rodgers stated when making the announcement about Oakwood Veneer factory tours. Oakwood Veneer will offer full factory tours—from the showroom to the wood veneer warehouse to the machine shop and raw material storage facility.
In a time where most places don't even put a phone number on their website, Oakwood continues to have an open door policy. Starting immediately, customers are invited to call 800-426-6018 and schedule their personal tour. The most popular time for the tour is 1:00PM EST, but other times are available by appointment.
Oakwood Veneer currently offers over 300 wood veneer species and varieties including a high percentage of exotic and rare woods. With thousands of sheets in-stock, Oakwood Veneer has become the largest in-stock wood veneer manufacturer in the United States. Rodgers predicts that attendees will be impressed and inspired.
"We try to do a lot more," says Rodgers. With an unmatched combination of veneer species, sizes and backers, and 24-hour turnaround on most orders, no other company gives more to customers. Even local celebrity, Glenn Haege, "America's Master Handyman," a local and national radio personality, recently stopped by for his personal tour.
As one Oakwood customer stated on his Facebook page, "These guys have everything." Oakwood Veneer is the manufacturer as well as the supplier, allowing them to provide woodworking, architectural and design customers with unmatched service along with outstanding technical advice