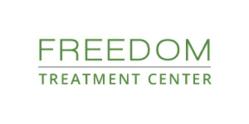 Attacking the addiction at the behavioral level, instead of just attacking the substance, can be much more effective
Albion, MI (PRWEB) March 19, 2013
Effective addiction treatment may go much deeper than simply ridding the body of the addictive substance; it instead may need to address underlying issues in the mind. Freedom Treatment Center's introduction of cognitive behavioral therapy program, or CBT, makes it possible for people to recognize and address those issues of the mind, namely the underlying attitudes and behaviors that can be the root cause of their addiction.
"Some people suffering from addiction blame what they call their 'stinking thinking' for the situation they're in, and CBT helps get rid of the thinking that contributed to the situation,'" said Freedom Treatment Center representative Brian Kuehne. "Attacking the addiction at the behavioral level, instead of just attacking the substance, can be much more effective for not only changing someone's behaviors regarding alcohol and drugs but for changing their entire way of life."
Freedom's CBT program works by working on several aspects that often lead to a cycle of addiction: negative thinking, low self-esteem and lack of coping mechanisms or life skills. Negative thinking and low self-esteem can spiral into drug use and abuse with false beliefs that nothing is worthwhile or that drugs provide an easy escape from negative feelings. CBT teaches people to recognize negative thinking patterns and replace them with positive thoughts. Increasing self-esteem works in the same manner, replacing a negative self-image with positive one. Skills on the CBT agenda can include learning how to cope with triggers, peer pressure or other situations that often lead to relapse.
"CBT offers a long-term, lifelong solution to drug and alcohol addiction," Kuehne said. "While people may first learn the skills at Freedom Treatment Center, they can continue to effectively use them throughout their entire lives in recovery."
The National Institute on Drug Abuse credits behavioral therapies as being helpful for treating addictions, with CBT particularly effective for abuse of and dependence on alcohol, marijuana, methamphetamine and cocaine. NIDA reports behavioral approaches can help improve life skills, help people cope with triggers and cravings, and modify their behaviors and attitudes toward alcohol and drugs. Another major benefit for such therapy is its ability to help prevent the relapses that send people back into the compulsive cycle of misuse, abuse and addiction.
Located in a semi-residential pocket of Southern Michigan, Freedom Treatment Center provides the soothing and safe environment and assistance so vital for helping people overcome drug and alcohol addiction. Treatment begins with a natural detoxification and continues with counseling, education and lifestyle changes that help ensure an ongoing and successful recovery.