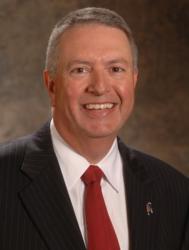 I think Tim's candid approach to answering our questions will alleviate any fear and confusion travelers may have about what this merger will mean for them.
New York, NY (PRWEB) March 19, 2013
ExpertFlyer.com®, the premier online air travel information tool, which now offers its award-winning Seat Alerts® feature free to all travelers, went One-on-One with Timothy (Tim) J. Ahern, VP of New York and International at American Airlines.
During the interview, Mr. Ahern explains what the merger means for travelers and the travel industry. Anyone curious about how the new "largest airline in the world" will impact fares, frequent flyer programs, onboard amenities and competition among the few remaining airlines, will want to read this interview.
"I think Tim did a great job describing what the new American Airlines means for travelers and the travel industry in general," says Chris Lopinto, president and co-founder of ExpertFlyer.com. "A merger of this magnitude will always generate rumors, theories and general fears among consumers, but I think his candid approach to answering our questions will alleviate any fear and confusion."
Mr. Ahern also addresses the new American's approach to international travel and the impact that may have on the future of American's oneworld® alliance.
To read the entire interview with Tim Ahern at the new American Airlines, please visit ExpertFlyer's blog.
About ExpertFlyer.com
Each month, ExpertFlyer's One-on-One blog goes face-to-face with the travel industry's leading decision makers to discuss and address topics relevant to many of today's business and frequent travelers.
ExpertFlyer.com was conceived and created by an eclectic team consisting of a veteran elite tier frequent flyer, an airline captain and corporate travel manager, and information technology professionals to deliver a 24/7 real time powerful air travel information service. The company provides its subscribers and corporate travel managers alike with a complete, concise and efficient way to access the ever-changing details of worldwide air travel information. For more information, please visit expertflyer.com.
Join the fun on ExpertFlyer's Facebook page and enter to win monthly travel prize packages!
# # #