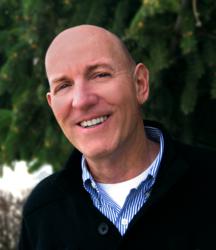 Mark's leadership was essential to the success of the Davis Field House project and we feel privileged to have him join our team. - Dan Cook, BGW Founder
Ogden, UT (PRWEB) March 19, 2013
Building God's Way, a nationwide church architecture firm and builder network that provides a broad range of services to Christian ministries, announced the hiring of Mark Kopp as Director of College Facility Development. Mark formerly served as Chief Facilities Management Officer for Bob Jones University, where he has been on staff since 1996. He brings more than 35 years of experience in construction management and administration.
As Director of College Facility Development, Mark will lead BGW's efforts to expand its reach to colleges and universities across the nation. Mark is uniquely familiar with Building God's Way (BGW), having overseen the 2003-2004 construction of Davis Field House, an 88,000 sf athletic facility on the Bob Jones University campus that was designed by BGW. He worked closely with BGW founder and architect Dan Cook throughout the project and together they were able to reduce construction costs by more than $4 million from original estimates. The 3-story facility seats 3,000 people and includes six full size basketball courts, suspended running track, swimming pool, locker rooms and education space.
Dan Cook commented, "The Davis Field House project at Bob Jones was extremely successful not only because we were able to greatly reduce costs and build a tremendous facility, but because of the eternal impact the project had on subcontractors in the local community. Mark's leadership was absolutely essential to the success of the project on both of those fronts and we feel privileged to have him join our team."
Mark's duties at Bob Jones University included oversight of all new construction and maintenance for 2.6 million square feet on the 270 acre campus. Mark was also responsible for developing the University's long range master plan for growth, including deferred maintenance requirements for core and secondary buildings. Mark played an integral role in reducing the facilities budget at the University by more than $3 million through consolidation of operations and reductions in labor.
Mark Kopp commented on his hiring, "I am not only excited about the financial benefits afforded by using the BGW program to strengthen the mission of Christian colleges and universities, but more importantly the ministry aspect.  To truly reach out and impact the construction personnel affiliated with each project for Jesus Christ is the heart of this company.  I am grateful to be coming alongside to support that cause and direction."
About Building God's Way - With a portfolio of nearly 600 churches, Christian schools and colleges nationwide, Building God's Way ("BGW") has become a recognized leader in ministry design and construction. BGW has also developed an unparalleled network of kingdom building services that extend beyond architecture and building and includes growth coaching, vision casting, funding, worship technology and more. The mission of Building God's Way is to build God's Kingdom by translating the God-given ministry vision of Christian organizations through high-quality, cost-effective buildings and by demonstrating the love of Christ on the job site through the BGW Ministry of Construction program.