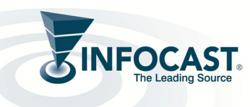 The global mining water treatment market was valued at $7.7 billion in 2011 and is predicted to surge to $13.6 billion by 2014
Woodland Hills, CA (PRWEB) March 19, 2013
Infocast, the leading producer of cutting-edge business intelligence conferences and networking events, presents their 2nd Annual Water Management for Mining Summit in Toronto, Ontario on May 8 - 10, 2013.
The global mining water treatment market was valued at $7.7 billion in 2011 and is predicted to surge to $13.6 billion by 2014 – that's almost doubling in three years.
Using, recycling and disposing of water are becoming bigger issues than ever before for mining companies. In addition, these companies are challenged by tightening water regulation. Combined, these issues are pushing the industry to more closely scrutinize their processes in order to achieve this sustainability, while keeping their costs down.
Kristen Mariuzza of Rio Tinto, Jie Dong, Ph.D. of Vale, and Michel Julien of Agnico-Eagle Mines Limited will be providing case studies discussing a variety of issues, including: challenges and solutions with mining activities in northern environment, reducing diethylenetriamine (DETA), and facing new non-ferrous mining legislation.
All three of these companies, among many others, will be speaking at Infocast's 2nd Annual Water Management for Mining Summit. To gain valuable strategies for minimizing and optimizing water use throughout the stages of mining production; develop long-term water management strategies to serve the life of the mine; and lessen the impact of mining on water quality and developing long-term sustainability plans, look no further than this Summit.
This timely event will bring together mining and water technology companies, engineers, and water infrastructure specialists who will dig into the issues and brainstorm solutions for effective water management for the industry.
For more information, to register for the Summit, or to join us as a sponsor, please visit the event website at http://www.infocast.ca/mining13 or contact Infocast at 778-329-7468.
About Infocast
For over 25 years, Infocast has produced the highest quality events, tailored to the needs of the industries we serve. We intensively research the marketplace, pulling from an extensive network of experts to give you the information and connections to succeed.