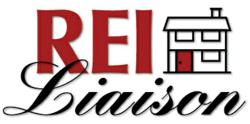 Platinum Maintenance Contracting prides ourselves on our exceptional customer service.
St Louis, MO (PRWEB) March 28, 2013
REI Liaison would like to congratulate the maintenance team on expanding its business reach. Platinum Maintenance Contracting has decided to further their business prospects by partnering with more St. Louis based property management companies.
Platinum Maintenance and Contracting has been in business since 2003, gaining much experience with St. Louis residential properties. This expertise allows PMC to help owners chose the appropriate maintenance solutions for tenant occupied or vacant homes. PMC specializes with property management companies, and owners of multi units. PMC has the ability and experience to complete any property maintenance and contracting requests owners or tenants may need. PMC takes care of any needs in the home from HVAC to the general maintenance repairs.
PMC maintenance crews are also trained to carry out routine preventative maintenance. Not only does this maximize ROI, it also prevents owners from having to handle accumulated and expensive repairs in the long run.
PMC fully understands the value of good maintenance divisions for your company, and pride ourselves on excellent customer service. Which is why each and every tenant signs off for all work performed. Also, PMC completely understands that keeping the cost associated with the repairs down to an acceptable price is very important to property managers and owners.
What Sets Us Apart? When it comes to property maintenance Platinum Maintenance is on call 7 days a week 365 days a year. The maintenance staff will always be available to answer calls or return them within a reasonable amount of time. The professional maintenance staff is bonded and licensed with years of experience handling repairs or other related issues for tenants.
REI Liaison has pride in the work Platinum Maintenance Contracting has done for our business. REI Liaison looks forward to continuing to work with them in the future as they expand their business. Congratulations!
Check out the website at PlatinumMaintenanceContracting.com for more information or to set up a meeting with one of our professionals.