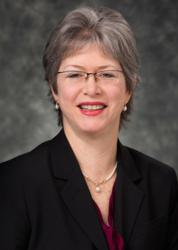 Albany, NY (PRWEB) March 18, 2013
As CDPHP® continues to build a strong in-house behavioral health unit and coordinate the care of its members, the company is pleased to announce the addition of Anne Fernandez, MD, as medical director for behavioral health.
In her role, Dr. Fernandez will direct all clinical aspects of the Behavioral Health Department and assist with providing medical expertise to the plan as well as integration with other medical services.
Prior to joining CDPHP, Dr. Fernandez was a staff psychiatrist at St. Peter's Healthcare in Albany where she saw outpatients in St. Peter's Addiction Recovery Center clinics throughout the Capital District. She also served as an attending psychiatrist for Bassett Health Care System in Cooperstown and worked in the Mental Health and Substance Abuse Unit and the Finance Unit of the New York State Division of Budget.
Board certified in psychiatry and neurology, Dr. Fernandez earned her medical degree from SUNY Stony Brook. She also holds an M.B.A. in Health Systems Administration from Union College in Schenectady, a Masters in Science and Technology Studies (STS) from RPI in Troy and a bachelor's degree in biology from Vassar College in Poughkeepsie.
About CDPHP®
Established in 1984, CDPHP is a physician-founded, member-focused and community-based not-for-profit health plan that offers high-quality affordable health insurance plans to members in 24 counties throughout New York. CDPHP is also on Facebook, Twitter, LinkedIn and Pinterest.