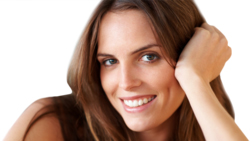 Long Island, NY (PRWEB) March 19, 2013
New and great things are always emerging at Greater Long Island Dental, where Drs. Frederic Paschkes, Stephen Rogers, James Woltmann, and Anthony Geraci strive to stay on the cutting-edge of dental technology and procedural technique. The Massepequa practice is pleased to introduce its newest service – same-day dental crowns.
What makes this procedure possible at the office in Long Island? CEREC® and CAD/CAM technology. Crowns-in-a-day give patients a chance to restore the structure, function, and aesthetics of their smiles in a single office visit. Traditionally the placement of dental crowns required a waiting time of up to two weeks between tooth preparation and crown placement. Now, with CAD/CAM technology and the Long Island practice's CEREC® machine, a patient's teeth can be digitally mapped, a restoration digitally designed, and a custom-fit, natural-looking dental crown milled in just a few minutes. The ability to offer such immediate care gives the renowned dental team a chance to improve their patients' satisfaction and overall success. The patients in Long Island receiving the CEREC® restorations will spend less time in the dental chair, enjoy a strong, durable bite, an improved chewing ability, and of course, greater confidence.
Combining treatments such a dental crowns and teeth whitening is easier than ever with this modern technology. Both treatments can be completed in a few hours and the patient will leave the office with a virtually brand-new smile.
With decades of combined experience, the team at Greater Long Island Dental is continually pushing to innovate and improve their practice. Dr. Geraci is currently attending an implantology course at New York University in order to specialize in the surgical placement of dental implants. This highly advanced specialty will be an irreplaceable addition to his Long Island practice and Dr. Geraci looks forward to changing lives with this excellent tooth replacement procedure.
The Greater Long Island Dental experts can be contacted through their website at http://www.greaterlidental.com or via phone at (516) 798-4223.
Originally posted by Stephen Roger