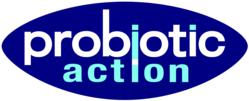 Miami, FL (PRWEB) March 22, 2013
A recent article from fitsugar.com gives readers insight on how to start to detox the body before summer arrives. Probiotic Action shares their own new tips for start a wellness regimen this spring.
Fernando Perez, a spokesman for Probiotic Action, widely known for their adult acne treatment and topical probiotic cream listed tips on how to reduce stress, stop the growth of acne causing bacteria, and have clearer skin before spring and summer arrive:
1. Drink lots of water: Since the body is mostly made of water, keeping it hydrated will ward off toxins from settling in the system, and aide in the digestion and absorption of nutrients.
2. Eat more Greens: Studies have proven that eating more green leafy vegetables help to balance the body in conjunction with increased fluids.
3. Practice Peace: For some this may mean taking yoga classes, or making a special time per day to relax and clear the mind. Finding time to relax wards off hormones prone increase acne flair ups due to stress.
4. Think, "Clean Skin": Stressing about a skin condition can lead to undue mental stress, and will trigger hormones like insulin and adrenaline to over produce in the body, causing unbalanced chemical levels.
5. Start Clean: Start each new week with a clean bed and clean towels. Starting clean will remove any excess dirt and oil deposited during the week on items that skin comes in contact with most. Taking care to keep dirty items like hands, used towel and sheets away from breakout areas on the skin will help stop the growth of new bad bacteria.
For more tips on how to get clear skin and prevent stress, connect with Probiotic Action on Facebook.
Probiotic Action is an advanced acne treatment that uses a topical probiotic containing the "good bacteria" that is naturally found on healthy human skin. By using probiotics, Probiotic Action is an effective treatment that restores the normal bacteria content on skin. Probiotic Action will successfully clear skin when used as an adult acne treatment while protecting skin against bad bacteria, free radicals, and pollutants.