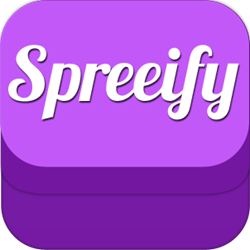 "Now we've decided to dedicate ourselves to helping other businesses get the word out about their offerings through Spreeify," says Spreeify CEO, Ruben Dua.
(PRWEB) March 19, 2013
Co-founded by self-proclaimed "growth hacker" Ruben Dua, Spreeify sets to change the way businesses introduce new products to consumers through its socially-driven online experience. The company raised its first $100k from a successful press campaign and over two hundred Groupon deals around the world. More info at http://www.spreeify.com
Prior to launching the Spreeify web site earlier this year, the team ran a successful online store that sold various footwear and apparel items. However, due to the consistent success of its ongoing social giveaway and discount campaigns, the founders decided to pivot the business to offer an online platform for all vendors to tap into social sales campaigns.
Spreeify aims to solve the problem that most businesses don't have enough of a social following to drive social sales campaigns. The company's value proposition is a sharing platform and engaged member base to which business can offer "experience oriented" products and services. The company currently features deals in multiple cities and categories including apparel, gadgets, services and home decor.
"From doing six-digit sales on Groupon in a week to being featured on the homepages of Time, AOL, Huffington Post, NY Magazine and Yahoo, we went on a difficult journey of success and failure to learn some of the most common pain points of running a small business," says Spreeify CEO, Ruben Dua. "Now we've decided to dedicate our efforts to helping other businesses get the word out about their offerings through Spreeify."
With double-digital membership growth, Spreeify has been on a growth spurt since its founding in January of 2013. The company is currently generating revenue and working with small and large businesses alike.
About Spreeify
Spreeify lets merchants host social media-driven sales campaigns to its online community. Since the company's launch in early 2013, the company has brought on a number of merchants and has been experiencing double digit monthly growth.
About Spreeify CEO, Ruben Dua
Ruben began his career in 1998 designing and developing one of the first profile-based social network software suites. After graduating from USC, Ruben went on to product manage HomeSpace.com (acquired by LendingTree). Ruben then consulted Fortune 500 companies with Internet strategy with Genex (acquired by Meredith Corporation). Ruben then served in various executive and management roles at Berlitz International. Ruben currently services as CEO of Spreeify. Ruben is a speaker at MBA programs/trade shows and contributing writer on Internet strategy, small business and entrepreneurialism. Ruben resides in Studio City with his wife and American Eskimo.