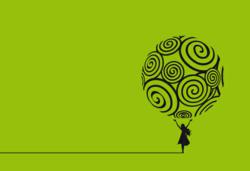 San Francisco, CA (PRWEB) March 22, 2013
Natural clay body care company Zion Health strives to support its San Francisco Bay Area communities. Extending a hand to local SF youth this spring, Zion Health will donate fifty percent of their monthly online Spring profits from http://www.adamaminerals.com to local charities, including Alternative Education trailblazers, Holden High School in Orinda.
As leaders in alternative education for challenged youth over the past forty years, Holden High School in Orinda provides close, personal attention for nontraditional learners across the SF Bay Area. Holden High School offers an educational alternative for troubled teens. They foster a unique approach to learning for teens whom need a safe environment, students with mild to moderate learning issues and those who may have experienced anxiety hindering their learning process.
Students graduating from Holden possess keen academic confidence, a passion for creative learning and a strong sense of social responsibility with solid plans for a progressive future. A detailed description of programs for Holden High can be found at http://holdenhigh.org/.
Zion Health's organic, natural ancient clay products are available at Whole Foods Market stores in California, Florida, and at health food markets and co-ops throughout the United States and Canada. Zion provides its consumers with pure skin and body care products that are vegan, free of parabens, aluminum and formulated using certified organic ingredients whenever possible. For more information on Zion Health products, go to http://www.zionhealth.com.