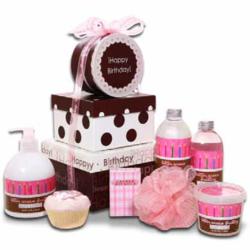 She'll be all smiles and gracious when you send her one of these! Check out hundreds of Gift Baskets Today!
(PRWEB) March 20, 2013
Fabulous, delicious and some pampering in select Gift Baskets top the charts at Premier Gift Baskets, premiergiftbaskets.biz, an AAA rated web site which is one of Software Solutions, LLC's online stores. Software Solutions, LLC began as a professional IT site serving medium to large industrial companies and providing IT services such as software development, networking, custom built computers and servers, etc.
Then Daniel L Hoover, CEO who was and still is a MSCE (Microsoft Certified Engineer) retired as the IT Director of a top 100 company after 32 years of service. He found himself immediately with too much free time and soon disliked retirement so he created his LLC and after a few years decided to use his background in web development (1600+ sites built) and create some of his own.
The "Flagship" site is the premiergiftbaskets.biz site and features a huge selection of Theme Based categories. Most of the categories change products only once a year but holidays such as Easter, which just started, St. Patrick's, which just ended, Thanksgiving, Halloween, Christmas/Hanukkah and many others come out before the holiday and they always pay the drop shipping fees. Go there today and see the large selection of Gift Baskets made up of only the finest ingredients and materials. Ladies, be certain to check out the Spa Baskets for a day of pure bliss and always some goodies to savor as you take a day for yourself and bask in some of the finest skin rejuvenating products available.