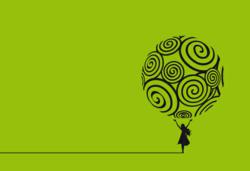 San Francisco, CA (PRWEB) March 26, 2013
Reaching out to those less fortunate in their own backyard this spring, natural body care products leader Zion Health will be donating fifty percent of their monthly online profits from http://www.adamaminerals.com to local charities, including San Francisco Network Ministries. SFNM will receive donations from March until May from Zion Health to support a minimum of six community programs that serve San Francisco's most socio-economically challenged area, the Tenderloin.
SF Network Ministries is devoted to improving the lives of the poor and homeless in the Tenderloin neighborhood of San Francisco. SFNM is inspired by the inherent dignity of all people, with a mission to empower Tenderloin residents by providing essential skills, housing and natural health support. Just as SFNM believes that "a vital Christian ministry moves beyond church walls, reaching people where they live and work."
Zion Health believes "that every growing business should have a strong focus to improve their surrounding communities." To accomplish this, Zion Health supports SFNM's programs in their hometown of San Francisco that provide quality service and aid to struggling families. Some of these programs include Tenderloin Technology, Memorial Services for the Poor, Affordable Family Housing, SafeHouse, Ambassador Hotel Ministry and Advocating for Change.
Zion Health's ancient clay body care products draw on naturally sourced, sustainable and eco-friendly means that promote a healthy, clean body, an inspired mind and an uplifted spirit. Zion's clay products are available at Whole Foods Market stores in California, Florida and at health food markets and co-ops throughout the United States and Canada. Zion provides its consumers with pure skin and body care products that are vegan, free of parabens, aluminum and formulated using certified organic ingredients whenever possible. For more information on Zion Health products, go to http://www.zionhealth.com.