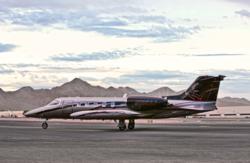 Make sure to ask the right questions before you trust an air ambulance company with your loved one.
Scottsdale, AZ (PRWEB) March 20, 2013
March 18, 2013 – Angel MedFlight, a trusted air ambulance provider, shares the following tips for those who are looking to safely transport loved-ones by air.
Tip #1: Don't believe everything you see online
Most searches begin online, and as you might know, you can't believe everything you read. Several companies will promote planes on their website that may not even be an option for the patient. If you are searching online, make sure to read the fine print and see what is really included in the flight. If it is still unclear, call the business and ask the right questions.
Tip #2: Ask the right questions
Will I be riding in a prop plane or a fixed wing?
Do you own the planes? Do you know the maintenance history?
Is your crew hired or contracted?
Is there room for a loved one to ride along?
Will you help me through the insurance process?
Tip #3: Know who is on the other end of the phone
A lot of other services have a mass call-center. Angel MedFlight has a team of nurses and case managers that personally handled every aspect of the flight to make it seamless.
To schedule an interview on this topic, contact Jennifer Vogel (480) 440-0485.
About Angel MedFlight Worldwide Air Ambulance
Angel MedFlight coordinates domestic and international air medical transportation services, commercial medical escorts, ground ambulance services and provides discretionary insurance benefit assistance. Angel MedFlight's One Touch Promise® assures every detail is handled and all resources are committed to guide the process from start to finish with a compassionate team of experts in the fields of medicine, aviation, insurance law and case management. http://www.angelmedflight.com