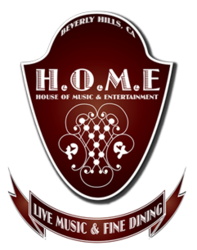 Beverly Hills, CA (PRWEB) March 18, 2013
Its been a long time coming, but Beverly Hills now has great food and jazz under one roof. It can be found seven days a week at H.O.M. E. located at 430 N. Camden Dr. Beverly Hills,CA 90210.
Jazz guitarist Jacques Lesure will be hosting the brunch at this lovely venue on Sunday, March 24th, 2013 starting at 11:00am. He will be joined by veteran jazz men Daniel Jackson on saxophone, Roy Mcurdy on drums,Tony Dumas on bass,and young phenom, Aaron Provisor on piano. These five musicians bring resumes and discographies that read like a 'Who's Who In Jazz?" H.O.M.E. recommends reservations.