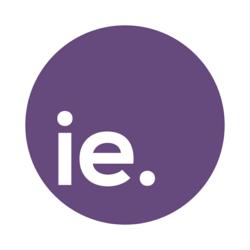 each speaker will provide real life examples and offer key takeaways so that attendees can return to the office full of fresh ideas to ensure effective strategic implementation and flawless execution
San Francisco, California (PRWEB) March 19, 2013
How can you balance strategy with operational excellence? How can you manage the path of global expansion, considering both long and short-term activities? What strategies are needed to enter fast moving markets?
These are just a few of the most pressing issues faced by executives leading strategic planning initiatives within their organizations. The Chief Strategy Officer Summit on May 23 & 24 at the Palace Hotel in San Francisco provides the ideal platform to discuss these issues with the industry's most innovative professionals.
This summit is the world's largest Chief Strategy Officer event to date, as Fortune 500 executives will gather in San Francisco in their masses. Over two days, attendees will have access to over 40 keynote presentations, interactive workshops, panel sessions and unparalleled networking opportunities with over 300 like-minded individuals.
In his presentation 'Impedance Matching Strategy Deployment with Organizational Need,' Mohamad Ali, Chief Strategy Officer at HP will share experiences and challenges in his role. A strategic process that works for one organization will not necessarily be successful for another. Ali stresses the need to take environmental and situational factors, such as size, growth and maturity into consideration when aligning strategy. Ali will highlight different organizational structures, explaining the importance of implementing an appropriate strategy to ensure success. He will also bring real life examples to the table at both his role at HP, but also his previous role at IBM. This interactive presentation will provide plenty of opportunity for questions, aiming to provide answers to challenges faced.
"Not only does this summit cover the hottest topics for today's strategy leaders," said Catherine Jackson, VP, Global Operations at IE. - Innovation Enterprise, "but each speaker will provide real life examples and offer key takeaways so that attendees can return to the office full of fresh ideas to ensure effective strategic implementation and flawless execution."
Ali will be joined by the Chief Strategy Officers from Pfizer, Mashable and Bloomberg, Director of Strategy from Skype, Vice President of Strategy from Honeywell and many more. For the full list of speakers visit: https://theinnovationenterprise.com/summits/chief-strategy-officer-summit/speakers
###
About IE- Innovation Enterprise.:
IE.- Innovation Enterprise, a CFO Publishing company is an independent business-to-business multi-channel media brand focused on the information needs of Senior Finance, Operations, Planning, Strategy, Decision Support & Advanced Analytics executives. Products include IE.Summits, IE.Finance, IE.Analytics, IE.Operations, IE.Strategy, IE.Membership and IE.Insights.
Whether it's delivered online, or in person, everything IE produces reflects the company's unshakeable belief in the power of information to spur innovation.