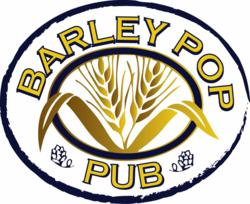 (PRWEB) March 19, 2013
Beer buffs, brewmasters, and lovers of all-things hops and barley won't want to miss out on the Barley Pop Pub and Restaurant's Annual Beer Tasting, a tradition spanning back more than a decade.
The 2013 beer tasting features more than 70 beers, many of them new to the market. The event will be held at the Germantown Pub and Restaurant, N116 W 16137 Main St., March 23 from 1 p.m. – 3:30 p.m.
Participants receive a scorecard to rate each beer. Following the event, the most popular beers will be added to the Barley Pop Pub and Restaurant Beer Menu. All leftover beers will be made available for purchase, in the form of a "make your own 6-pack" for only $8.
"This year's event will surely match the greatness of the last 15 years of our beer tasting, as our variety and selection is the reason it is still going on today," says Jason Ohm, General Manager. "Barley Pop offers the perfect atmosphere for you to taste and discover awesome new beers, and judge the most popular. This event provides all beer aficionados the opportunity to try new beers before they go to market."
Hors d'oeuvres will also be served and the event is limited to 125 people. Tickets are $30 per person and are available by calling (262) 257-9106 or by stopping in at the Barley Pop and asking for Jason.
About Barley Pop Pub & Restaurant
The Barley Pop Pub & Restaurant, where friends and family come to gather is a popular Germantown restaurant featuring fantastic American and Mexican food, daily drink specials, and more than 125 different brews.
The new kitchen manager and new menu are sure to entice the pickiest of eaters. The rustic atmosphere of Barley Pop's pub and restaurant in Germantown is perfect for a night out with friends, co-workers, or family. Happy hour is every night from 2 p.m. through 6 p.m..
The banquet room in Germantown is now open to book events. With seating for up to 100, a private bar and plenty of old world charm, it's the perfect venue for any occasion.