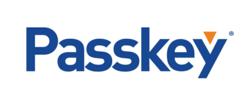 With a continuous stream of innovations, Passkey leads the industry, and our planners rely on its GroupMAX system to manage their events online with utmost efficiency.
Waltham, MA (PRWEB) March 19, 2013
In the world of business, agencies and meeting planners are often responsible for making hotel reservations for their clients, a process that can be complex and cumbersome; so in 2008, Fairmont Hotels & Resorts ("Fairmont") took a major step to make that process easier and more convenient for its clients by deploying Passkey's GroupMAX online reservations system. Today, Fairmont is announcing a multi-year extension of its partnership with Passkey.
Having found Passkey's GroupMAX to be instrumental in providing superior service levels to its meeting planners and conference clientele, while delivering significant value to the business, Fairmont's decision to extend the partnership is in line with their overall strategies. This long-term extension will ensure that meeting planners and guests at any of Fairmont's more than 65 hotels and resorts worldwide continue to enjoy the superior levels of service and innovation that Passkey's technology provides. In addition, it is a reflection of Fairmont's determined focus on exceeding the high expectations of its meeting guests and planners.
According to Doug Carr, Fairmont's executive director of distribution, "Very few technology partners are so attuned not only to the needs of their hotel clients, but to the needs of those hotels' own clients. With a continuous stream of innovations, Passkey now leads the industry, and our planners rely on its GroupMAX system to manage their events online with utmost efficiency."
For example, in 2012, reservations processed using GroupMAX at Fairmont increased by about 40% over the previous year. This growth is expected to accelerate with the release of Passkey's newest web booking experience, which will become available to Fairmont meeting planners and guests in the spring of 2013.
"We're of course beyond thrilled with this agreement; our relationship with Fairmont continues to grow stronger as we work together to bring the next set of innovations to market," said Greg Pesik, president and CEO of Passkey. "Success in this business is often ephemeral, so we don't underestimate the significant responsibility that comes with this long-term extension."
About Fairmont
Fairmont Hotels & Resorts is a celebrated collection of more than 65 luxury properties around the globe, including Shanghai's Fairmont Peace Hotel, The Plaza in New York, and Makkah Clock Royal Tower in the Kingdom of Saudi Arabia. The luxury brand's distinctive hotels offer a sense of heritage and sophistication, warm, engaging service and culturally rich experiences. A community and environmental leader, Fairmont is also recognized internationally for its responsible tourism practices and award-winning Green Partnership program. Fairmont is owned by FRHI Holdings Limited, a leading global hotel company with over 100 hotels under the Fairmont, Raffles, and Swissôtel brands. The company also manages Fairmont, Raffles and Swissôtel branded luxury private residences club, whole-ownership residences and serviced residences properties. For more information or reservations, please call 1-800-441-1414 or visit fairmont.com.
Become a fan of Fairmont. Join our online communities at everyonesanoriginal.com, facebook.com/fairmonthotels, twitter.com/fairmonthotels, and pinterest.com/fairmonthotels/. For career opportunities, visit facebook.com/fairmontcareers.
About Passkey International
Passkey (http://www.passkey.com) is the travel industry's leading hotel booking technology for meetings and events. The Company's cloud-based platform, GroupMAX, is used by thousands of hotels, destinations and meeting planners worldwide to manage the hotel accommodation process for events of every size. At the heart of GroupMAX is the ability for group guests to book their hotel rooms online in event-specific booking websites while enjoying multiple stay and upgrade options. With offices in the US, the UK and Singapore, the Passkey global network now includes over 90% of major US and UK Convention and Visitors Bureaus, as well as a wide range of hotels, casinos, resorts, meeting planners, corporations and meeting management companies.