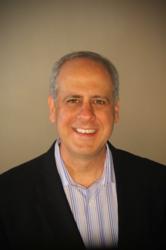 "His years of hospitality experience and his revenue- management expertise will enhance our management capabilities as we continue to grow our portfolio of resorts and private clubs." Eric Calderon, Chief Operating Officer of Auberge Resorts
Mill Valley, CA (PRWEB) March 19, 2013
Auberge Resorts has appointed Jim Struna to the newly created position of Director of Revenue Management. In this role, he will provide analysis of various systems solutions and support all properties with system implementation and integration. Struna will also manage revenue strategies for the Auberge brand and select properties.
"We are pleased to introduce Jim as the newest member of our management team," said Eric Calderon, Chief Operating Officer of Auberge Resorts. "His years of hospitality experience and his revenue- management expertise will enhance our management capabilities as we continue to grow our portfolio of resorts and private clubs."
Based in Orlando, Struna joins Auberge Resorts with more than 20 years of hotel revenue management experience. He most recently served as Director of Marketing, Sales and Revenue Management for Nickelodeon Suites Resort in Orlando. While there, he led the hotel through three of its most profitable years and achieved a 1,700 percent increase in gross operating profit. Prior to that, he worked with Expedia, Washington D.C., as Strategic Accounts Manager and Hotwire, Washington D.C., and New York, New York as National Accounts Manager, developing vertical sales concepts, managing and negotiating agreements and developing in-house reporting tools. Struna earlier spent five years with Richfield Hospitality, overseeing as many as 50 hotels as Director of Revenue Management. He also spent five years with Millennium & Copthorne Hotels in the same capacity, overseeing 15 properties. He began his hospitality career as Director of Revenue Management at Hilton Head Island Resort.
About Auberge Resorts
Auberge Resorts is a collection of exceptional hotels, resorts and private clubs, each with a unique personality that assures a memorable guest experience. While Auberge Resorts nurtures the individuality of each establishment, all are characterized by a set of communal elements: intimate, understated elegance; captivating locations that inspire exceptional cuisine and spa experiences; and gracious yet unobtrusive service. Among the Auberge collection of distinctive properties are: Auberge du Soleil, Calistoga Ranch and Solage Calistoga, all in Napa Valley, Calif.; Esperanza, Cabo San Lucas, Mexico; The Inn at Palmetto Bluff, Bluffton, S.C., Hotel Jerome, Aspen, Colo.; Pronghorn Golf Club & Resort, Bend, Ore.; Auberge Residences at Element 52, Telluride, Colo.; and the Malliouhana Hotel & Spa on the Island of Anguilla, British West Indies, with several others currently in development. For more information about Auberge Resorts, please visit http://www.aubergeresorts.com. Follow Auberge Resorts on Facebook at facebook.com/AubergeResorts and on Twitter at @AubergeResorts.