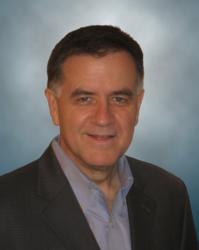 Gaithersburg, MD (PRWEB) March 19, 2013
Electro-Media Design, one of the most trusted independent sources for presentation technologies, is pleased to unveil the newest member of their executive team, Bill Harris. Bill is bringing with him nearly 40 years of Audiovisual and Event Production, Operations, Sales and Marketing experience. In his new role, Bill is responsible for all of EMD's Business Development and Growth, Marketing, and Operations.
Prior to joining EMD, he served in a number of executive management positions, most recently as Senior Director of Development for MVP International, an exclusive consultant to Marriott Corporation, responsible for managing the global growth of MVP Program offerings of in-house Audiovisual and Event Technology services to their meeting and event guests in more than 300 full-service hotels, resorts, and conference centers. During his nearly 20 year career at MVP, Bill was accountable for growing the program by 225 units in 38 countries worldwide.
The MVP Program is singular in the industry as the only long-standing financially and operationally successful model for self-operation of Audiovisual services in the hospitality and Event/Meeting arena. Bill's career has also included senior leadership positions with Timberline Productions, Gene Patrick Productions, Marriott International, and The Young Americans.
Born, raised, and educated in Southern California, Bill has an extensive background in Event Management and Corporate Show Production, is an experienced Audiovisual Sales Training Program Producer and Facilitator, and an accomplished copywriter. To date, Bill has logged over 3-million air miles, with his business travels having taken him to 5 continents, more than 25 separate countries, and to more than 350 cities around the globe.
The Electro-Media Design group is excited to have Bill as a part of their already experienced team, and is looking forward to sharing their combined abilities with the firm's ever-expanding client base.
About Electro-Media Design
As independent consultants specializing in architectural acoustics and audiovisual systems design, we provide comprehensive consultation and design services in audiovisual technology and operations. As your principal resource, we will bring exceptional practical experience in design, procurement and operations to your project. Learn more at http://www.electro-media.com.