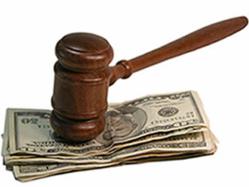 There are no upfront fees, and you pay only if you win your case
Phoenix, AZ (PRWEB) March 20, 2013
In recent weeks, a transvaginal mesh lawsuit, Linda Gross v. Johnson & Johnson, has made headlines, with a multi-million dollar verdict in favor of the plaintiff being issued. The case was decided by the Superior Court in Atlantic City, New Jersey. Fund My Suit, a lawsuit settlement funding company, announces that legal financing is an option for all alleged victims affected by vaginal mesh or similar injuries and interested in pursuing litigation. In order to determine if one qualifies for such a lawsuit, Fund My Suit has created a quick guide on vaginal mesh cases.
What is a Transvaginal Mesh?
Used to treat pelvic organ prolapse and stress urinary incontinence, a transvaginal mesh is a surgical mesh implanted to the vagina to reinforce the vaginal wall. The fabric components of a transvaginal mesh are often made from polyester or polypropylene.
What Went Wrong?
After receiving over 1,000 reports of complications from transvaginal mesh use, the U.S. Food and Drug Administration issued a statement on October 20, 2008.
After the FDA issued the statement, they received an additional 2,900 reports.
Common symptoms have included infections, pain, and urinary problems, and even a recurrence of a prolapse or incontinence.
These complications result in additional surgeries, medical bills, pain, and missed work.
Trials
The first trial of 1,800 lawsuits against Johnson & Johnson began in Atlantic City in January, with Gross v. Johnson & Johnson, case number ATl-L-6966-10. According to the lawsuit, Linda Gross of South Dakota claims the implant causes her severe pain that has required 18 additional surgeries. Gross had a Johnson & Johnson Gynecare Prolift producted implanted in July of 2006 to treat her pelvic organ prolapse. In the suit, she claims Johnson & Johnson failed to warn the public of the risks associated with the device. Gross was recently awarded a multi-million dollar verdict in this case.
Legal Funding
"There are no upfront fees, and you pay only if you win your case"

Fund My Suit advises that legal financing is available for people with similar complications who may need money to proceed with their case. In certain cases, a non-recourse loan can also help cover the cost of corrective surgery or other expenses until a settlement is reached, with no risk to the recipient. Should a settlement take years to be reached, or never settle at all, the nonrecourse loan recipient does not have to repay any of the loan. The Fund My Suit team recommends that alleged victims of vaginal mesh complications should contact an attorney and a legal funding expert for more information on how to move forward with funding for their case.