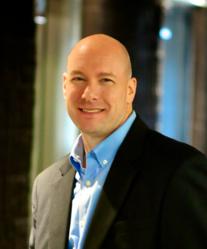 "We are thrilled to add Michael and his legal skills and business acumen to the firm," said Richard B. Murphy, founding partner of Murphy Karber Cordier PLC. "He will allow us to expand the firm's services to areas we have not traditionally served."
Phoenix, AZ (PRWEB) March 19, 2013
Murphy Karber PLC, a Phoenix construction, real estate and business law firm, has announced it has added a third partner, Michael A. Cordier. The firm also announced its new name, Murphy Karber Cordier PLC and unveiled its new logo. The firm will also use the trade name "MKC Law," taking advantage of the State Bar of Arizona's recent rule change.
In the late 1990's, Murphy and Cordier were partners at the former Phoenix firm of Robbins & Green, P.A. they both served as each other's best man at their respective weddings.
"We are thrilled to add Michael and his legal skills and business acumen to the firm," said Richard B. Murphy, founding partner of Murphy Karber Cordier PLC. "He will allow us to expand the firm's services to areas we have not traditionally served," added Murphy.
Cordier most recently served as the managing shareholder of the Phoenix office of DeConcini McDonald Yetwin & Lacy, P.C.
"Richard and I have known Michael since our undergraduate school days at the University of Arizona," said Robert M. Karber, co- founding partner, Murphy Karber Cordier, PLC. "We are so pleased to have our long-time friend and respected colleague join the firm." All three were fraternity brothers at Sigma Phi Epsilon while at the University of Arizona.
Cordier represents a wide variety of businesses and individuals in commercial matters and often serves as an outside general counsel for businesses. His areas of focus include business and corporate law, employment and labor law, intellectual property, real estate and commercial transactions and litigation. Cordier is AV Preeminent® rated by Martindale Hubbell. AV Preeminent® is a significant rating accomplishment - a testament to the fact that a lawyer's peers rank him at the highest level of professional excellence.
Cordier received his Juris Doctor from the University of San Diego School of Law in 1992 and received a Bachelor of Arts in Political Science from the University of Arizona in 1989.
In addition to the state and federal courts in Arizona, Cordier is admitted to practice before the Ninth Circuit Court of Appeals and the U.S. Court of Appeals for the Federal Circuit. Cordier is a member of the Maricopa County Bar Association (Corporate Counsel and Employment Divisions). He is a member of the State Bar of Arizona (Business Law, Employment & Labor Law, Intellectual Property, and Construction Sections), and is a member of the American Intellectual Property Law Association.
About Murphy Karber Cordier PLC
Murphy Karber Cordier PLC is a Phoenix boutique law firm providing experienced legal service and representation to clients throughout Arizona in construction, real estate and business. The firm also works with national and regional businesses, entrepreneurs, high net worth individuals, as well as architectural and engineering professionals, sureties, general and specialty contractors, design professionals and others directly involved in construction and real estate development.
The firm provides legal and advisory services to its clients to manage risk, maintain assets and assist in the growth and security of their businesses. Approximately 65% of the practice is devoted to litigation and a firm partner is also an Arizona licensed real estate broker.
Murphy Karber Cordier PLC is located at 2828 N. Central Avenue, Suite 1110, Phoenix, Arizona, 85004. For more information, visit the firm's new website address, http://www.mkcfirm.com, or call managing member Richard "Rich" Murphy at 602.274.9000.