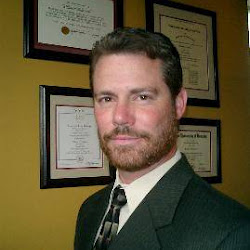 McKinney, TX (PRWEB) March 21, 2013
McKinney-based lawyer William Underwood says his firm now offers representation to non-custodial parents that are targeted by the Uniform Interstate Family Support Act (UIFSA). According to Underwood, of the Underwood Law Office, the federal government can get involved if child support payments are in arrears. He says the UIFSA even has the ability to cross state borders to enforce court ordered financial support.
"If a non-custodial parent falls behind in support payments," said Underwood, "the UIFSA provides many different remedies to collect from the non-custodial parent. Among them are court-ordered withholdings from pay checks, having a bench warrant issued against the non-custodial parent, incarceration due to contempt of court, and even measures like placing a lien on personal and real property." Underwood said the most drastic measure is a court-ordered seizure of personal and real property of the non-custodial parent. The property is put up for sale to cover the monies owed.
"The rules that govern how these legal requests and court orders are made and how they are enforced are very complex," Underwood said. "It depends on the state issuing the support order, the state where the non-custodial parent lives, and it gets even more complex if the custodial parent moves to a different state than the one issuing the order."
"What's worse," Underwood continued, "is that administrative property seizures often occur without the consent of a judge, and the contractors hired to seize your property are granted immunity from a lawsuit."
The Underwood Law Office, which serves the Plano, Frisco, Allen and McKinney areas, represents non-custodial parents in cases dealing with the UIFSA. "We provide legal protection from unjust seizures and retaliation against unlawful arrests," Underwood said. "We know the government can garnish wages, access your bank accounts, take your home or car, and seize your other personal property. If you find yourself caught up in UIFSA actions, you will need a good lawyer. In our opinion, these measures are simply out of hand, and we will stand with you and fight for your rights."
The Underwood Law Office, located at 116 N. Tennessee St., Ste 203, in McKinney, specializes in Family Law, Juvenile Law, Criminal Law and DWIs. William Underwood is licensed to practice law in all Courts of the State of Texas and the United States District Courts of the Northern and Eastern Districts. He is also licensed to practice in all Courts of the State of Alaska.