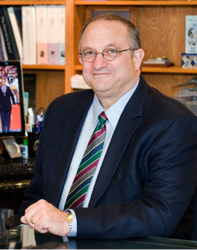 (PRWEB) March 19, 2013
Like any industry, medical professionals can settle for average standards or they can strive to be the best in their specialty; fortunately, Dr. Kaufman, owner and general surgeon of Total Vein Care has chosen the latter option. Dr. Kaufman is constantly working to better Total Vein Care's quality of patient care and as such has just recently submitted all the criteria necessary to be considered for Icavl accreditation in Peripheral Venous Testing.
According to the Intersocietal Accreditation Commission, the IAC Vascular Accreditation program "is to ensure high quality patient care and to promote health care by providing a mechanism to encourage and recognize the provision of quality vascular diagnostic evaluations by a process of accreditation." Clinics who receive this certification are thoroughly scrutinized on every level of patient care to meet the certification requirements. Accreditation must be approved every 3 years, thus, only clinics committed to providing quality patient care long term are certified.
According to practice administrator, Paula Figgs, "Dr. Kaufman approached me 3 years ago with his desire to make Total Vein Care a clinic that is worth the Icavl certification, it's a lofty goal but it's well worth it." It will be months before the results will be in for Total Vein Care as the board will hit every detail of the clinic to make sure it rises to their standards. If the accreditation is awarded, Total Vein Care will be the only vein clinic with the Icavl accreditation in Fort Collins, Colorado.
Dr. Kaufman is the founder of Total Vein Care, which is located at 1136 E Stuart Street, Suite 4102 Fort Collins, CO 80525. Dr. Kaufman can be contacted at 970-498-8346. Although Total Vein Care is based in Fort Collins, they are committed to treating patients all over Colorado and beyond. For more information about the practice and vein care issues, contact Paula Figgs or visit http://www.totalvein.net.