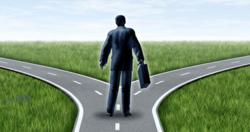 The Hawaii State Business Network features an exclusive Career Resource Center.
Washington, DC. (PRWEB) March 19, 2013
With the potential of up to 20,000 civilian Department of Defense workers expected to be furloughed due to sequestration, Hawaii is looking for opportunities for local and state-run businesses to branch out and retain that talent in the Aloha State. Even with the potential furloughing of thousands of federal employees, there is still an ongoing dilemma with HI state legislators about how best to keep Hawaii businesses connected with a growing pool of out-of-work professionals. Out of this need, the Hawaii State Business Network (HI-SBN) has been established to help facilitate this possible transition from federal service into a lucrative career path with other Hawaii business opportunities.
As part of a larger platform of State-based business networks, HI-SBN has already proven itself as a leader in innovative communication between eligible and interested professionals and senior networking executives. While seeking advice on possible career options, professional individuals and entrepreneurs will be granted an exclusive ability to become members of the Hawaii State Business Network – thereby allowing them the opportunity to a solid information portal about job options available in the State of Hawaii.
A number of partnerships will be made available through HI-SBN to include educational and on-the-job training programs to help not only the civilian DoD population on furlough but also the average citizen of the great state of Hawaii. The Hawaii State Business Network features an exclusive Career Resource Center that is designed and catered to concerns related to career, education, and other possibilities with the HSB network.
A few of the many programs offered include the Work Smart Program, which is an outlet that allows current professionals to voice their opinions on upcoming business and economic trends and also allows younger professionals an opportunity to be mentored by experts in their field. Through the exchange of trusted insights of seasoned professionals, young entrepreneurs can garner valuable advice that they can then apply towards either creating their own business or cooperating with other professionals across the state.
Hawaii Professionals will also be given the opportunity to explore other career options. The Hawaii State Business Network allows members to know about exclusive job searches available only through a select number of job search sites. This is expected to help workers transition to a comparable job that matches their lifestyle and preferences.
Another feature of the Hawaii State Business Network is the mentoring program that matches up senior members with junior members so that professionals may exchange an array of information including ways to get ahead in a specific career goal, the best approach to advancing one's career, and even tips for how to make the best use of one's time once that new career path is lined up.
There are also several scholarship opportunities made available to members through the Hawaii State Business Network. It is the HI-SBN's belief that no professional should be held back in his or her goals for education – despite financial restrictions.
About the Hawaii State Business Network:
The Hawaii State Business Network (HI-SBN) is a career and business development program designed to promote job growth, commercial allure, and state-based networking. Through enabling its members with a variety of tools, lessons, expertise, and communication, it hopes to expand its members influence through forging of strategic alliances. Cooperating with other State Business Networks, HI-SBN enables its members to make the fullest use of its online platform to fuel connections within the Aloha state, as well as with other localities, states, and the rest of the nation.