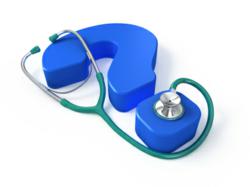 Consult A Doc is an innovative program providing quick access to board certified physicians in the US.
Orlando, FL (PRWEB) March 19, 2013
India Network Foundation today announced a program to help visitors to the United States in deal with minor medical conditions during their visit. Consult a Doc, as the program is called, offers quick and easy access to a board certificated physician in the United States for minor medical conditions. India Network Foundation profoundly thanks participating physicians for their services to the community through the program.
"The purpose of this program is to help visiting parents and others consult a physician during their stay in the United States or Canada for minor medical problems or pre-existing ailments such as diabetes, blood pressure, pain management etc. or even refilling prescription. Anyone can make use of the services under this program," said Dr. K.V.Rao, President of India Network.
Consult a Doc program is designed to address medical conditions that does not require emergency care such as Acute Bronchitis, Sinusitis & Rhinitis (Hay Fever), Common Cold and Cough, Vomiting, Diarrhea Non Migrainous Stress Headache, Sprains and Strains, Pharyngitis & Strep Throat, Migraine Headaches, PMS, Allergic Asthma (not Asthma Attacks), Mild to Moderate Hypertension (not Uncontrolled, Severe Hypertension), Mild to Moderate Diabetes (not Uncontrolled or Insulin Dependent Diabetes), Urinary Tract Infections, Back Pain / Acute Lumbar Strain, Nonspecific Urethritis / STD's (not HIV), Stomach Flu or Food Poisoning, Gastritis / GERD, Diabetic Management, Asthma Management, etc.
India Network Foundation welcomes every visitor to the United States to make use of this excellent opportunity to speak to a USA Board Certified Physician to review their current medication, get a second opinion, or learn about medical advances in the United States that may directly help them with their current medical conditions.
The Consult A Doc services came to fruition after input from members of the community made the need for after-hours physician consultation known. The program has been successful in helping members and their visitors receive medical care for less serious ailments, like coughs and colds, without having to take time and energy visiting a physician. In addition, the physicians enlisted by India Network speak a multitude of different Indian languages, removing a barrier that once prevented visitors from receiving optimal care.
About India Network Foundation
India Network Foundation, established as a US non-profit organization, has been helping the Asian Indian community in North America with programs and grants to academics from India for more than two decades. India Network Foundation sponsors visitor health insurance to visitors, tourists, students, temporary workers (H1 visa holders) and their families. All insurance products sponsored by the Foundation are underwritten by US based Insurance Companies rated A+ or higher.
For more information visit http://www.indianetwork.org
About India Network Health Insurance
India Network Services, is a US based company that administers visitor health insurance to visitors, residents, tourists, students, temporary workers and their families. Cashless Visitor health insurance plans and comprehensive health plans with network benefits are offered for all age groups that include pre-existing medical condition coverage.
For more information visit http://www.kvrao.org