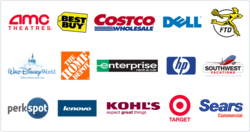 HI-SBN has helped many struggling businesses find the connections they need to not only stay afloat but flourish in these trying economic times.
Washington, DC. (PRWEB) March 19, 2013
Hawaii derives a significant amount of business every year from tourism. Establishing a successful business in Hawaii necessitates a business owner take tourism into heavy consideration. With the Pacific Business News reporting that estimated tourism from China, which accounted for nearly 53% of tourism revenues in 2012, is expected to decrease through 2013, business owners are now relying even more heavily on mutual cooperation. The introduction of new membership policies for the Hawaii State Business Network accentuates the shifting climate in Hawaii business – thus further facilitating the growth and strength of Hawaii-based businesses through cooperation and information exchange.
The HI-SBN has established a formidable reputation for assisting Hawaii-based entrepreneurs and business owners in reaching their financial and business-related goals. Through the support of local business partners, HI-SBN has helped many struggling businesses find the connections they need to not only stay afloat but flourish in these trying economic times.
While business owners strive to continually expand their customer base, reach more people, and build a solid reputation, the Hawaii State Business Network has rushed into to assist many locals fill the gaps of previously dependable business revenues. Moreover, the HI-SBN is committed to offering a wide range of comprehensive benefits and perks for its esteemed members.
Through the use of Exclusive Discounts program, the Hawaii State Business Network has forged strong partnerships and alliances with retail and top chain stores across the country. Members not only enjoy added discounts for themselves, but also the opportunity to take advantage of special promotions, sales, and benefits. This system has helped members shop with more ease and confidence while allowing them to push more into savings while using these discounts.
Another added advantage of Hawaii business owners gaining membership to the Hawaii State Business Network is the facilitated use of the E-Commerce marketplace. Once a business is certified by HI-SBN, that site will be allowed to link its own website with their HI State Certified members' website. This allows more people to know about the products and services being offered by various members of HI-SBN. It opens up an innovative direct marketing approach that allows fellow HI-SBN members to offer combined discounts, packages, and lucrative deals to attract new customer bases and expand their current marketplace setting.
And last, but not least, has been the introduction of a widely successful concierge service offered through the Hawaii State Business Network. This concierge service tailors itself to the long list of tasks each entrepreneur would like to accomplish. Through intuitive and easy to use travel arrangements to hotel and restaurant reservations, members are now given even more freedom to book a flight or plan a vacation to quite a few interesting destinations. The professional staff members can assist fellow members with skills and expertise in various arenas thus further helping members balance their personal and professional goals without sacrificing one for the other.
About the Hawaii State Business Network:
The Hawaii State Business Network (HI-SBN) is a career and business development program designed to promote job growth, commercial allure, and state-based networking. Through enabling its members with a variety of tools, lessons, expertise, and communication, it hopes to expand its members influence through forging of strategic alliances. Cooperating with other State Business Networks, HI-SBN enables its members to make the fullest use of its online platform to fuel connections within the Aloha state, as well as with other localities, states, and the rest of the nation.