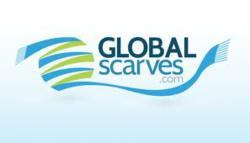 I cannot think of a time when we've ever had to turn a customer away for any circumstances.
(PRWEB) March 20, 2013
Young entrepreneurs Alan Foster and Bill Kristian have set up a truly unique business offering customers top of the range custom soccer scarves direct from the factory in England.
Back in 2012 across the pond they joined up and formed Global Scarves, now one of the leading companies that offer custom scarves.
After large investments Global Scarves is soon to launch a new website through Infinity Pro Sports. The new website will be much simpler to navigate and have a lot of new features and functionality that was not previously available to Global Scarves.
Alan Foster Co Founder and CEO says "Global Scarves success is down to three main things: Staff, Customer Loyalty and a high standard of product. Once you mix all of that together you're on the path to success!" Co Founder Bill Kristian also adds, "At Global Scarves we really want to be known as the scarf provider of the people. I and all of our reps are soccer supporters ourselves, and know how iconic the scarf can be. I think that knowledge and passion is what makes Global Scarves so successful. We will do everything in our power to meet a customer's needs, regardless of turnaround times. I cannot think of a time when we've ever had to turn a customer away for any circumstances."
Global Scarves has doubled its sales and increased its market shares as a leading supplier of custom scarves within its first 9 months of trading, and that growth is showing no signs of letting up.
With sales staff across America you can find a local Global Scarves rep near you. Eric Howell is based in Kansas, and handles much of the Midwest dealings, while Mike Buytas is based on the East Coast of the US, and handles much of the business there. Bill Kristian also heads up the reps, as well as running sales on the West Coast. Recently Global Scarves has also opened up a Canadian Sales office, under Joanne Taylor, who is dealing with Ice Hockey and soccer clubs north of the border.
Wherever you are located, Global Scarves will help you out and will never turn you away!