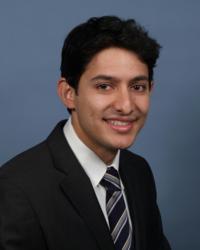 I want to make sure every child has a great experience coming to the dentist.
Tampa, FL (PRWEB) March 18, 2013
SmileCare is proud to welcome pediatric dentist Aneil Kamboj, DDS, to its team of dental specialists and general dentists at four SmileCare practices in Bakersfield, Clovis, Fresno and Modesto. Dr. Kamboj provides comprehensive dental care for infants, children and teenagers. To make an appointment, please call (559) 227-2900 or go online to http://www.SmileCare.com.
Tooth decay affects children in the United States more than any other chronic disease, according to the Centers for Disease Control and Prevention. About one-fourth of children aged 2-5 have had at least one cavity, and the percentage jumps to half of children between the ages of 12 and 15. If left untreated, tooth decay can lead to pain, infections and problems with eating, speaking, learning and playing.
Teaching children how to take proper care of their teeth at an early age makes a difference. "I want to make sure every child has a great experience coming to the dentist," Dr. Kamboj said.
Dr. Kamboj is accepting new patients at these locations:
SmileCare Bakersfield
2750 Ming Avenue
Bakersfield, CA 93304
(661) 396-1701
SmileCare Clovis
1010 Shaw Avenue, Suite B
Clovis, CA 93612
(559) 323-1776
SmileCare Manchester Mall
1901 E. Shields Avenue
Suite 226
Fresno, CA 93726
(559) 226-2626
SmileCare Modesto
2900 Standiford Avenue
Suite 2
Modesto, CA 95350
(209) 577-5008
Dr. Kamboj is fluent in English, Hindi and Punjabi. He earned his Doctor of Dental Surgery degree at the University of the Pacific School of Dentistry and completed his pediatric dental residency at St. Barnabas Hospital in New York. He is a member of the American Academy of Pediatric Dentistry, the American Dental Association and the California Dental Association.
SmileCare accepts more than 200 types of insurance and offers SmilePlus® for patients without insurance, which can save them up to 70% on dental costs.* SmileCare also offers financing plans for patients who qualify. For more information, visit http://www.SmileCare.com or call 1-800-32-SMILE.
About SmileCare and Coast Dental
SmileCare Coast Dental of California, Dental Group of Adam Diasti DDS PC, with its professional associations, is one of the largest providers of general and specialty care in the United States with more than 180 affiliated practices operating as Coast Dental, SmileCare and Nevada Dental Associates in Florida, Georgia, California, Nevada and Texas. Coast Dental Services, Inc. is a privately-held practice management company that provides comprehensive, non-clinical business and administrative services to its affiliated practices. The company is headquartered in Tampa, Florida. For more information, visit CoastDental.com.
Disclaimers
*SmilePlus® IS NOT A REGISTERED INSURANCE PLAN. SmilePlus cannot be combined with insurance or discount dental plans. Minimum fee only. Fee may vary with complexity of case. The dentists and hygienists are employees or independent contractors of SmileCare Coast Dental of California, Dental Group of Adam Diasti DDS PC, (Adam Diasti, DDS, Lic. 60596). SC-800328