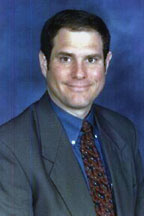 Coon Rapids, MN (PRWEB) March 20, 2013
The National Business Institute is hosting a seminar called "Helping Your Client Buy or Sell a Small-to-Medium Sized Business" on Tuesday, May 7 at 9:00 a.m., and BGS corporate & business law attorney Daniel Ganter has been invited to participate and speak during this event.
NBI developed the seminar for attorneys who want to help their clients buy or sell businesses. It will cover topics like negotiating buy-sell agreements, getting the best deals for clients, eliminating loopholes, tax considerations, financing options, business valuation options and more.
Ganter will speak from 3:30 to 4:30. He will cover an attorney's ethical obligations during business purchases or sales. His talk will help attorneys identify conflicts of interest, understand their ethical obligations, and the right way to act in a client's best interests.
Ganter has practiced corporate and business law for more than 28 years. He has handled many buy-sell agreements over the course of his career. He is co-author of the article "Beware of the Franchise," which is available on the BGS website. Ganter routinely handles many other business issues as well.
NBI's seminar is a basic-to-intermediate level continuing legal education course worth 6 credits. Accountants may earn 6 CPE credit hours by attending the course. Financial planners can earn 7 credit hours towards their own educational requirements. The seminar is ultimately intended for corporate attorneys, business attorneys, business practitioners, in-house counsel, CPAs, registered tax return preparers, CFOs and company executives.
"Helping Your Client Buy or Sell a Small-to-Medium Sized Business" will be held at the Embassy Suites on 2800 American Boulevard West in Bloomington, MN. To register for the seminar, visit the National Business Institute website.