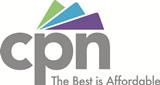 The opportunity to provide a healthy water supply to people in need is too important to pass up.
Phoenix, AZ (PRWEB) March 21, 2013
CPN, a Phoenix-based credit card processing and merchant service company, today announced their donation of water filtration equipment to the people of Haiti. In partnership with Eastern Virginia Medical School (EVM), CPN has donated 15 water-filtering Jerrycans which remove pathogens from water sources. The donation will provide clean water for 3 years for up to 90 people.
"The opportunity to provide a healthy water supply to people in need is too important to pass up," said Jeff Stephan, CEO of CPN. "Giving back to our community and to the world has always been part of the culture at CPN."
In March 2013, Eastern Virginia Medical School is making its third trip to Haiti. The destination, a village known as Hinche in the center of the country, has an orphanage known as La Maison Fortune. The village itself is located only 20 feet above a heavily polluted river from which many residents obtain their drinking water. In addition to donated water filtration cans from CPN, the medical school dispenses medicines and provides medical treatments for residents.
The use of Jerrycans to filter water was driven by the environment in which the filters will be used. "While the outside of the can looks like simple water container, the can itself contains specialized filtration equipment," said Jeff Stephan. "A manually operated pump handle makes it possible to use the Jerrycan filters with no electricity. The cans are portable enough to carry to places that can't be reached by roads. The Jerrycans made by Lifesaver are saving lives every day. It is an honor and privilege to work with Lifesaver on a global scope to help meet the needs of people who have little or no resources."
Following the devastating 2010 earthquake, Haiti's infrastructure was significantly damaged, and repair work continues to this day. A cholera epidemic, caused by unclean water, broke out the same year and led to thousands of fatalities. Many villages and towns in Haiti may not have access to treated water supplies. Alternative purification methods such as filters and Jerrycans may be the only source of safe drinking water.
About CPN:
CPN is a merchant services and credit card processing company with representatives throughout the United States of America. CPN offers discounted merchant account solutions, credit card terminals, and payment processing services to qualified customers. Additional services include payment gateways, check verification services, and merchant cash advance capabilities. For more information please visit CPNUSA.com.