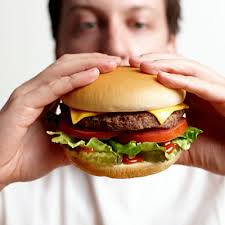 It is important to recognize that both obesity and drug addiction have similar mechanisms.
Houston, TX (PRWEB) March 20, 2013
Why do people eat even when they're not hungry? Recent research shows the striking similarities between people addicted to food and people addicted to drugs (Volkow, Wang, Tomasi & Baler, 2013). Newly released, The Thyroid Solution Diet explores the reasons why people overeat and techniques for how to overcome these desires and cravings.
Overweight or obese people may find themselves eating sugar and fats- looking for them and enjoying them even when they are not hungry. That's food addiction. Striking new evidence shows that obese people are afflicted by a compulsive eating behavior and are addicted to fattening foods in the same way as people addicted to drugs. The addiction to such foods involves the activation of high dopamine levels in some parts of the brain which is responsible for generating feelings of reward and pleasure during consumption of these foods. The activation of dopamine signaling in these areas of the brain, and the resulting pleasure, occurs in the same way as in people suffering from drug addiction when they use the drugs. Recently, brain imaging studies have shown similarities between brain changes in obesity and in drug addiction. This suggests that people suffering from food addiction have similar impairments in the brain pathways that regulate stress reaction, self-control, and motivation, as in people addicted to drugs.
According to this research, in some cases humans will compulsively consume large amounts of food even though they're not hungry. This compulsive eating behavior is similar to what is seen in drug addiction cases. Many people are skeptical of using the word addiction because of the negative connotation it carries, but unfortunately everything seems to indicate that addiction to food is a real problem in many overweight and obese people. It is important to recognize that both obesity and drug addiction have similar mechanisms.
High-calorie foods, triggering a dopamine stimulating response in the brain, have certainly been beneficial to our ancestors because when food was scarce it promoted consumption of food that would keep us alive. In today's society where food is bountiful, consuming foods high in sugar and fats on a regular basis is not necessary even though it has become almost universal in people with a weight problem and that is simply the result of addiction. Also, seeking these foods may be an emotional response to stress and a way of activating pleasure, something easy to achieve in this world dominated by fast-food. Needless to say that food addiction can contribute to escalating weight problems and obesity.
Newly released information shows that there are several circuits in the brain which can become dysfunctional and imbalanced as a result of food choices over time. They both result from an imbalance in processing centers of the brain.
Fighting the urge to take drugs or to eat despite being full, requires that the areas of your brain involved in conditioned responses are functioning properly. People with weight problems may need to begin to look at resetting the chemical responses in the brain by conditioning it to seek healthier weight-loss promoting foods. Foods such as specific proteins rich in dopamine boosting amino acids (including nuts, almonds, seeds, fava beans, soy, lima beans, yogurt and avocados, all of which are some of Dr. Arem's favorite foods, included in The Thryoid Solution Diet). They also need to engage in healthy, pleasurable activities such as exercise and practicing relaxation techniques.
Struggling with a weight gain trend, regardless of what caused the initial weight gain, will inevitably cause addiction to fattening foods, which are increasingly sought to abate stress levels, and to experience pleasure even if the body does not really need these extra calories. A useful technique that can help overcome this major problem, and well described in the all new The Thyroid Solution Diet, is cognitive behavioral self-therapy.
Reference: Volkow, N. D., Wang, G. -., Tomasi, D., & Baler, R. D. (2013). Obesity and addition: neurobiological overlaps. obesity reviews, 14, 2-18.