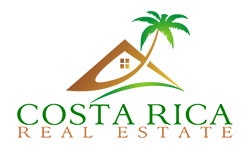 Guanacaste, Costa Rica (PRWEB) March 20, 2013
While reports are still coming in from throughout the country, Costa Rica Real Estate S.A. is already displaying a record 1st quarter for 2013.
Real estate agencies from around the country have been reporting growing trends towards a market on the rise.
Over the past few years, the Costa Rica real estate market has been a little soft according to area realtors.
"Oh sure...most of us [realtors] recognize that the days of the booming real estate sector that quickly spread around the entire country is all but a memory, we are however seeing a rising trend again towards the housing markets within the $200k - $400k price points." said realtor Brian Bickell.
And this isn't just an isolated opinion - this appears to be the case straight across the entire sector.
Whether or not this trend continues remains to be seen however it is undeniable that it is increasing in activity and interest as more people become educated on the benefits of investing in this promising part of the world.
"Actually, we are beginning to notice a rising interest in higher priced luxury Costa Rica real estate properties with investors from around the world including locations such as the Middle East, Europe and of course North America." claimed Jerad Portner, sales director for Costa Rica Real Estate.
With the help of articles from such influential magazines as International Living and Forbes, the Costa Rica retirement sector has also begun to flourish with more communities and facilities popping up around the county. The draw for many has been a longer life expectancy, healthier living and affordability including healthcare.
For more information about how you can live in Costa Rica affordably, visit http://www.costaricarealestate.com
About Costa Rica Real Estate dot COM (CRREC):
CRREC ignited the real estate revolution in 1996 with it's incorporation. Then reinvented themselves in 2012 with the acquisition by current CEO Brett Elliott who plans to further strengthen the CRREC brand. Costa Rica Real Estate dot COM continues to lead the industry with its trusted service guarantee and dedication to buyer protection which is defining the future of real estate in Costa Rica.