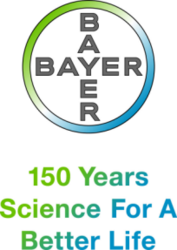 "We are dedicated to providing PMPs with the tools they need to create pest-free spaces that promote public health and support thriving communities. Temprid SC's flexible label helps PMPs achieve control of perimeter pests"
Research Triangel Park, N.C. (PRWEB) March 19, 2013
Environmental Science, a division of Bayer CropScience LP, has received a letter of acceptance from the Environmental Protection Agency (EPA) to add additional label claims to the Temprid® SC product label. Temprid SC, a broad-spectrum insecticide, offers pest management professionals (PMPs) effective control of more than 50 listed pests – including stink bugs, bed bugs, spiders, ants, aphids, mealy bugs and scale insects.
"We are dedicated to providing PMPs with the tools they need to create pest-free spaces that promote public health and support thriving communities," said Norman Barclift, Marketing Manager, General Insect Control for Bayer. "Temprid SC's flexible label helps PMPs achieve control of perimeter pests so they can reduce callbacks, increase profits and simplify their business operations."
With the Temprid SC label updates, PMPs can experience its dual mode of action combining the broad-spectrum control of beta-cyfluthrin with the systemic residual control of imidacloprid, for enhanced performance versus a single active ingredient. Temprid SC's label improvements include the addition of the following proven claims:

Kills pyrethroid-resistant bed bugs and bed bug eggs
Temprid is not repellent to bed bugs
Prevents bed bug infestations for up to six months (180 days)
Provides a residual efficacy not affected by bed bug heat treatments, up to eight hours of exposure in 140º F
Control of brown marmorated stink bugs and kudzu bugs, two new fall invading pests
Kills stink bugs that feed on protected plants for up to four weeks (with single foliar applications)
"When we developed Temprid SC, our primary goal was to provide PMPs with a holistic solution to control perimeter pests, such as ants — the number one economic pest in the United States," said Byron Reid, Senior Principle Scientist for Bayer. "Its dual mode of action controls not only the ants themselves, but also the ant's primary food source, honey dew – which is produced by plant pests like aphids, mealy bugs or scale insects."
In the past few years, Temprid has emerged as the No. 1 choice of professionals for combatting difficult to control pests, like bed bugs. The EPA's acceptance of the new claims for bed bug control, including a lack of repellency and prevention of bed bug infestations for up to six months, will help PMPs eliminate bed bug infestations and bring relief to worried homeowners and property managers alike.
Available as a suspension concentrate, one gallon of the product contains 2 lbs. of imidacloprid and 1 lb. of beta-cyfluthrin. Temprid SC is available in a 400ml bottle, and is designed for application in and around buildings and structures, as well as on established landscape ornamentals around residential and commercial properties.
For more information, visit http://www.BackedbyBayer.com. Not all products are registered in all states. Always read and follow label instructions carefully.
Bayer CropScience Twitter Page:
http://twitter.com/bayer4cropsus
Bayer CropScience Blog:
http://connect.bayercropscience.us
Bayer, the Bayer Cross and Temprid are registered trademarks of BAYER.
Bayer CropScience is committed to bringing new technology and solutions for agriculture and non-agricultural uses. For questions concerning the availability and use of products, contact a local Bayer CropScience representative, or visit Bayer CropScience online at http://www.bayercropscience.us.
###
About Bayer CropScience
Bayer is a global enterprise with core competencies in the fields of health care, agriculture and high-tech materials. This year the company is celebrating 150 years of Bayer – consistent with its mission "Bayer: Science For A Better Life". Bayer CropScience, the subgroup of Bayer AG responsible for the agricultural business, has annual sales of EUR 8,383 million (2012) and is one of the world's leading innovative crop science companies in the areas of seeds, crop protection and non-agricultural pest control. The company offers an outstanding range of products including high value seeds, innovative crop protection solutions based on chemical and biological modes of action as well as an extensive service backup for modern, sustainable agriculture. In the area of non-agricultural applications, Bayer CropScience has a broad portfolio of products and services to control pests from home and garden to forestry applications. The company has a global workforce of 20,800 and is represented in more than 120 countries. This and further news is available at: http://www.press.bayercropscience.com.
Contact:
Bayer CropScience Media Hotline, 1-877-879-6162, or
Brittany Julian
Global Prairie
Tel: (216) 256-3317
Email: brittany.julian(at)global-prairie(dot)com
Becca Hogan
Manger of External Communications
Bayer CropScience, LP
Tel: (919) 549-2998
Email: becca.hogan(at)bayer(dot)com
USA-BCS-2013-0082
Find more information at bayercropscience.us.
Forward-Looking Statements
This release may contain forward-looking statements based on current assumptions and forecasts made by Bayer Group or subgroup management. Various known and unknown risks, uncertainties and other factors could lead to material differences between the actual future results, financial situation, development or performance of the company and the estimates given here. These factors include those discussed in Bayer's public reports which are available on the Bayer website at bayer.com. The company assumes no liability whatsoever to update these forward-looking statements or to conform them to future events or developments.