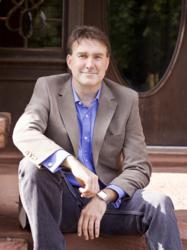 Love may be romantic but marriage is a contract.
Nova Scotia (PRWEB) March 19, 2013
Marriage is not forever anymore, at least not for Americans anyway.
In the new novel "ff21st" by Kenneth Jackson, termed marriage licenses are instituted as the result of attitudinal cultural shifts that evolved during the tenure of president Henderson West.
With divorce rates now regularly exceeding 50%, Americans have made it clear that they still like the idea of marriage, but are not as enthusiastic for the lifetime commitment aspect of it. The 7-1/2 year marriage term reflects this view of marriage and makes it an easier process to divorce and subsequently avoid the financial expenses and hostility that typically surround it.
Couples must register their marriage and submit a list of assets. Further, a plan for matrimonial assets must be submitted which clearly outlines a projected allocation upon separation. The whole notion of common-law relationships and palimony becomes extinct. Couples need to understand that their partnership has financial responsibilities and accept that circumstance. Couples are of course still free to live together if they so choose, but they do so at their own risk.
After the initial 7-1/2 year term, couples can simply walk away from each other per the original agreement. The separation, however, does not need to be mutually agreeable. If a couple decides to stay together, they just need to renew their marriage every five years on-line. After 12-1/2 years, a new asset list must be submitted as well.
Kenneth Jackson the author of"ff21st" states, "Marriage and family is an inherent part of American culture and the foundation of our nation. However, the desire to perhaps choose to have more than one partner in a lifetime has become a preeminent and common part of society. The termed marriage license permits the fulfillment of people's desires without all the expense and pain associated with divorce proceedings that we have become all to used too. Love is romantic but marriage is a contract."
Kenneth Jackson possesses a political science degree and a MBA in international business from SMU. An avid hockey goaltender, guitar player, social observer and reader, Jackson uses his capacities to observe culture and develop plausible solutions.
"ff21st" is available on Barnes & Noble, amazon and by order from any other of your favorite book sellers.