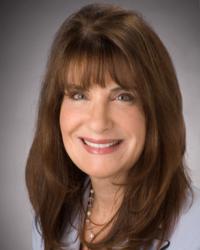 "Replacing junk food with a simple tasty snack is an easy concept that can help everybody."
St. Louis, MO (PRWEB) March 19, 2013
A world-renowned endocrinologist says there is no magic pill when it comes to preventing diabetes and health-related problems.
"We know that lifestyle changes can prevent diabetes," writes Dr. Francine Kaufman in "Diabesity" – her book about the obesity-diabetes epidemic. "We've proven that if people eat right, lose weight and become physically active, they can halt the progression to full-blown diabetes."
Kaufman's message is echoed this month by the Academy of Nutrition and Dietetics in its campaign to help people make informed food choices and develop sound eating and physical activity habits.
This year's theme – Eat Right, Your Way, Every Day – is a goal that Kaufman shares in the creation of her patented-line of snacks clinically proven to help control blood sugar for up to 9 hours. The company, Extend Nutrition, has been a leader in diabetes nutrition worldwide for 10-years-plus but was actually created in Kaufman's own kitchen.
Kaufman, former president of the American Diabetes Association, describes the process of her groundbreaking invention in her book.
"I'd just read a study describing how eating large quantities of uncooked cornstarch right out of the box could help children with rare diseases that cause unremitting, severe hypoglycemia," she wrote. "Raw cornstarch serves as a reservoir of glucose in the intestinal tract because it is digested very slowly, over a period of six to eight hours."
Clinical studies followed proving that ingesting a small amount of uncooked cornstarch as part of the evening snack reduced nighttime hypoglycemia for children with diabetes. The challenge for Kaufman, however, was making the uncooked cornstarch taste better.
"I donned an apron and began experimenting in my kitchen. How could I disguise the taste of the cornstarch without cooking it? I tried mixing into drinks; I mashed it with peanut butter. But those concoctions were worse than the pudding," she wrote.
"Eventually, I devised a snack bar containing chopped peanuts, crisped rice and other ingredients along with the uncooked cornstarch. The following summer we repeated the study at diabetes camp, using the new snack bars instead of the terrible-tasting pudding. The bars had the same benefits and the kids loved them."
Kaufman said her sons came up with the name "Extend" for the snacks because they extended the absorption of glucose overnight. Developed originally as diabetic-friendly foods, the products are now also used to help manage weight, sustain energy and maintain a healthy lifestyle.
Kaufman's kitchen creation has resulted in the only snacks on the market clinically proven to help control blood sugar for up to 9 hours. The line of patented Extend Nutrition snacks has grown significantly and now includes 17 total flavors with both sweet and savory choices.
They come in bars, shakes, and crunchy snacks that can be found in more than 25,000 retail locations with diabetes foods – including Walmart, Walgreens, CVS, Target, Kmart, Publix, Safeway, and Kroger.
"The nutritional concept of "blood sugar management" is still emerging in the consumer mindset," said Jonathan Lindberg, Extend Nutrition community outreach manager. "But, replacing junk food with a simple tasty snack is an easy concept that can help everybody."
+ + +
Invented by Dr. Francine Kaufman, world-renowned endocrinologist and former President of the American Diabetes Association, the patented line of Extend Nutrition Bars, Shakes, Crisps and Drizzles are delicious nutritional solutions clinically-proven to help control blood sugar for up to 9 hours. Blood sugar control is the key to both diabetes and weight management. Extend Nutrition snacks have been endorsed by thousands of certified diabetes educators and registered dietitians around the world for over 10 years.
Extend Nutrition products are now available at more than 25,000 retailers nationwide, including your local Wal-Mart, Walgreens, CVS, Target, Kmart and other leading retailers where diabetes nutrition products are sold (near the pharmacy). Extend Nutrition strives to provide families with simple nutritional solutions that deliver peace of mind and confidence resulting in a healthier and happier lifestyle.