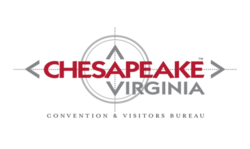 Chesapeake, Va. (PRWEB) March 19, 2013
The second annual KayaXpedition festival will be held in Chesapeake June 8-9 from 8 a.m. to 3 p.m. at waterway locations throughout the city. This year's kayaking, canoeing and stand-up paddle boarding festival is one of highlighted events in the yearlong celebration of the city's 50th anniversary to honor its heritage. KayaXpedition is open to all ages and experience levels, with online registration for the events now available.
During the weekend festival, local outfitters, along with the Chesapeake Parks & Recreation Department, will lead several guided tours, instructional courses and paddling demonstrations. The festival will begin with a six-mile race and fun paddle across Great Bridge Lock Park as a fundraiser to benefit Team River Runner, which supports paddling activities and programs for wounded warriors. Additional paddling events will be held at Great Bridge Lock Park and other waterways throughout Chesapeake, including Oak Grove Lake Park and Northwest River Park.
"We are excited about this year's KayaXpedition and the variety of sessions being offered," said Kevin Kaul, parks coordinator for Chesapeake Parks and Recreation. "KayaXpedition is the perfect opportunity to introduce beginners to paddling in an encouraging environment while also allowing more experienced paddlers to hone their skills. If you have been paddling for years or just want to learn more about canoeing and kayaking, we encourage everyone to join in KayaXpedition as a spectator and participant!"
The 2013 KayaXpedition events include:
Guided Canoe Birding Tour – Led by local outfitters, participants can practice their paddling while exploring the scenic waterways and wetlands, keeping their eyes peeled for the local wildlife inhabiting the surrounding area.
Guided War Canoe Trip – In a 15-person war canoe, paddlers can tour the historic Great Bridge waterways and the site of the Revolutionary War victory that pushed the last of the British soldiers out of Virginia in 1775.
Kayak Fishing Class – This on-water seminar will provide participants with detailed instruction and guidance about the growing sport of kayak fishing.
Kayaking Test Drive – Participants will have the chance to test out different boats and ask questions to seasoned outfitters and local paddlers.
"Quick Start Your Kayak" Class – This course, offered both days of the festival, will provide an introduction of paddling strokes and practices for beginners while reviewing techniques for more proficient paddlers.
Six-Mile Race and Fun Paddle – A competitive and fun paddle race will take place at Great Bridge Lock Park at 8 a.m. The race will follow a six-mile course and serve as a fundraiser for the local chapter of Team River Runner, a national nonprofit organization providing active duty service members and veterans the opportunity to find health, healing and new challenges through paddling sports.
Registration for KayaXpedition is required for all events prior to June 8, with the exception of the "Kayaking Test Drive" demonstration, and the cost per session varies from $10 to $100. Tickets may be purchased locally at all Chesapeake community centers or online at http://www.KayaXpedition.com. Individual paddlers and groups are encouraged to register early, as space is limited for each session.
For more information about KayaXpedition or to register, visit http://www.KayaXpedition.com or contact Chesapeake Parks and Recreation at 757-382-6411.
About City of Chesapeake Parks and Recreation Department
The City of Chesapeake Parks and Recreation Department exists to meet the diverse needs of the community through recreational activities, cultural events, and maintenance and beautification of rich outdoor spaces. With the assistance of a city council-appointed citizen advisory board, this department oversees the operations of recreation, parks, athletics, community center, senior, therapeutic and leisure divisions.
About Chesapeake, Va.
Consistently ranked among the country's top 100 best places to live by Money magazine, Chesapeake, Va., is a unique blend of urban and rural settings with a delightful array of shopping, dining venues and cultural activities mixed seamlessly with historic sites, secluded waterways and scenic natural wonders. Nestled in the heart of Coastal Virginia, Chesapeake's convenient, mid-Atlantic location is within 750 miles of two-thirds of the U.S. population and just minutes from neighboring destinations including Norfolk's downtown scene, the Virginia Beach oceanfront and historic Colonial Williamsburg.
Chesapeake's winning combination of accommodations, meeting venues, attractions and outdoor recreational activities makes it a natural choice among meeting planners, group tours and leisure travelers. For more information, visit http://www.visitchesapeake.com.
###