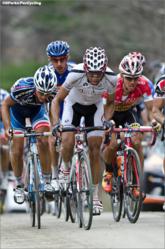 Fort Edward, NY (PRWEB) March 22, 2013
Washington County offers visitors in need of a weekend getaway maple, fiber and cycling events this spring. Maple Weekends, the Winter RaptorFest, the Tour of the Battenkill and the Farm and Fiber Tour are some of the many events that are offered in this scenic county in upstate New York.
Maple Weekends, which are organized by the New York Maple Producers Association, offer visitors an inside look at Maple Syrup production throughout Washington County. This event features tastings, tours and more. Maple Weekends began on March 16th and 17th and will continue on March 23rd and 24th at several Maple farms throughout Washington County.
The Winter RaptorFest is produced by the Friends of the Important Bird Area. Participants will enjoy a variety of presentations and programs focused on the preservation of habitat for at-risk and threatened birds including Raptors in "Free Flight", Guided Bird Walks, a Photo and Art Contest, Horse Drawn wagon rides and interactive activities for kids. This free family event takes place on March 23rd & 24th at the Gallup Ridge Farm in Fort Edward.
The Tour of the Battenkill, "America's Queen of the Classics," is the largest one-day Pro-Am cycling race in the United States and will introduce a Gran Fondo on Sunday this year. The event takes place throughout the scenic countryside of Washington County on April 13th and 14th. Visitors can watch the racers compete along the route and enjoy the variety of shops and restaurants throughout Cambridge, Greenwich, Salem and other towns and villages.
For fiber fans, Washington County is a must-visit during the spring. The 21st Annual Farm and Fiber Tour on April 27th and 28th offers visitors the chance to learn more about the farms and farmers, as well as the many uses for fiber produced by alpacas, goats, sheep and rabbits. The event includes spinning, weaving and felting demonstrations at participating area farms.
Visitors can stay at an area hotel, motel or bed and breakfast to make their spring getaway weekend even more enjoyable.
To learn more about Washington County, New York's seasonal events and vacation opportunities, please visit http://www.washingtonnycounty.com.
About Washington County, New York
Located where the Hudson River Valley meets the mighty Adirondacks, scenic Washington County offers visitors charming country roads, covered bridges, agri-tourism and farm experiences, local artisans and cultural activities, charming boutiques for shopping and so much more.
###