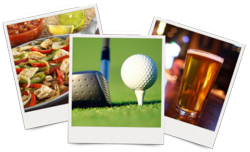 "I think the new look communicates an obvious destination for cost-conscious shoppers in the Milwaukee area."
Milwaukee, WI (PRWEB) March 18, 2013
Dealwatch Milwaukee, Milwaukee's daily deals website powered by the Milwaukee Journal Sentinel, recently launched a new website.
Deal Watch Milwaukee's new website features a user-friendly layout that makes deals easier to share on social media. Every deal can be found on one page making the Milwaukee deals website easier for cost-conscious consumers to navigate.
"It's not about us, it's about a better customer experience. The new site is cleaner, simple to navigate, and easier to share socially," says Joe Mullen, JS Digital Solutions Manager.
From Milwaukee restaurants to salons and sporting events, the Milwaukee deals website has a clean design and attractive pastel color palette.
"It was great to be able to take an established brand and take it to the next level from a usability, social media, and overall design perspective," says Christina Decheck, Website Designer. "I think the new look communicates an obvious destination for cost-conscious shoppers in the Milwaukee area."
About Milwaukee Dealwatch
Brought to you by the Milwaukee Journal Sentinel, Dealwatch is the best way to save big on some of the area's hottest restaurants and entertainment. Save up to 90% on some of Milwaukee's best local entertainment and family fun.