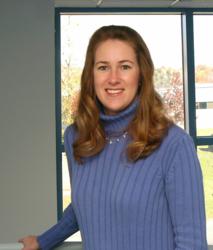 Watertown, CT (PRWEB) March 20, 2013
Siemon, a leading global network infrastructure specialist, is pleased to announce that Valerie Maguire, global sales engineer, was recently named as one of the top 20 positive contributors to the cabling and networking industry by Cabling Installation & Maintenance (CI&M) Magazine.
As the leading source of information for professionals who design, install and manage the physical-layer infrastructure in data centers and networks, CI&M celebrated its 20th anniversary by recognizing individuals who have made positive contributions to the industry within the past 20 years. Through an independent survey, Valerie Maguire stood out among hundreds of suggestions that included such industry icons as Steve Jobs and Robert Metcalfe, as well as several well-known industry leaders. She was also the only woman to make the list.
After beginning her career assembling connecting hardware on the Siemon production floor, Valerie expanded her skill-set and ultimately worked to develop groundbreaking standardized test methods that resulted in an industry patent. Today, Valerie melds her standards leadership and technical expertise to increase awareness in Siemon's global markets, implement sales and marketing initiatives, and provide support to both internal and external Siemon customers. She is well known for sharing her knowledge through technical seminars at industry events and conferences, as well as through dozens of published articles.
"We are very proud of Valerie's tremendous accomplishments, and this latest recognition was extremely well deserved," said Robert Carlson, vice president of global marketing at Siemon. "It is an honor to have Valerie as part of my team."
Respected throughout the industry for her active participation in industry standards, Valerie is considered one of the industry's foremost experts on TIA standards. For the past 15 years, she has been actively engaged with the IEEE 802.3 Ethernet Working Group as liaison from TIA. She is currently in her second term as vice chair of TIA's TR-42 and has served six consecutive terms in a leadership role on the TR-42.7 Telecommunications Copper Cabling Systems Subcommittee, the group responsible for developing category 8 specifications, for which Valerie is document co-editor.
On her work within the TIA and Siemon, Valerie says, "I am extremely fortunate to be a member of a standards community that encourages positive action and contribution, as well as to be part of the Siemon organization, which not only manufactures world-class products, but provides world-class resources and opportunities for its employees."
Learn more about CI&M's Top 20 Industry Contributors highlighted in the March 2013 issue at:
http://www.cablinginstall.com/articles/print/volume-21/issue-3.html
###
About Siemon
Established in 1903, Siemon is an industry leader specializing in the design and manufacture of high quality, high performance network cabling solutions and services for Data Centers and Intelligent Buildings. Headquartered in Connecticut, USA, with global sales, technical and logistics expertise spanning 100 countries, Siemon offers the most comprehensive suite of copper and optical fiber cabling systems, cabinets, racks, cable management, data center power and cooling systems and Intelligent Infrastructure Management solutions. With more than 400 patents specific to structured cabling, Siemon Labs invests heavily in R&D and the development of Industry Standards, underlining the company's long-standing commitment to its customers and the industry.