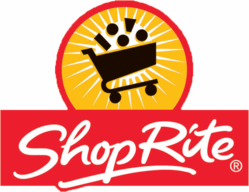 We are excited to be part of the new Camden and look forward to bringing the same level of customer service, variety, value and low prices that we offer in our other ShopRites to this new location.
Camden, NJ (PRWEB) March 19, 2013
The Goldenberg Group, Jason, Shawn and Brett Ravitz, and the City of Camden today announced plans to bring a ShopRite to Camden. This will be the first major, full-service supermarket in the Camden City corridor in more than 30 years and the first-ever ShopRite. Located at the intersection of South 17th Street & Admiral Wilson Boulevard, ShopRite will anchor a 20-acre retail shopping center, Admiral Wilson Plaza, which will also include several restaurants and many other goods and services that will benefit the residents of Camden.
"This is an historic day for Camden," said Camden Mayor Dana L. Redd. "Bringing two reputable entities such as the Goldenberg Group and the Ravitz family to open a ShopRite in our city is long overdue. I am so proud and happy to share this wonderful news today with our residents because this is the type of development project they have been asking for – one that will create jobs and opportunities for them. I truly thank the Goldenberg Group and the Ravitz brothers for their commitment and vision to making this dream a reality. "
"I am truly excited that the Ravitzes and the Goldenberg Group have teamed up to bring a ShopRite shopping center to the City of Camden," Camden City Council President Francisco "Frank" Moran said. "This monumental endeavor will not only further spur economic development in our City, but it will certainly bring much needed jobs for our residents and provides a viable source of healthy food choices for our children and families. City Council is committed to working with Mayor Redd's Administration, the Ravitz brothers and the Goldenberg Group to ensure that this project comes to fruition as quickly as possible."
The ShopRite will be owned and operated by the fourth generation of the Ravitz family, Jason, Shawn and Brett Ravitz of Supermarkets of Cherry Hill, which operates five Shop Rite supermarkets in Camden and Burlington counties. The Ravitz family has more than 40 years of experience in the grocery industry, and today the sons and grandsons of the company's founder are active in the business. What started with a small grocery store has grown into Supermarkets of Cherry Hill, Inc. which today employs more than 1000 associates. This new location in Camden will bring several hundred full- and part-time jobs to the area.
The new ShopRite of Camden will offer many amenities ShopRite customers have come to expect, including: a broad array of groceries; hundreds of fresh produce items delivered seven days a week; a fresh bake shop that can create custom wedding cakes; custom cut fresh meats; fresh seafood delivered daily; a full-service floral department; a pharmacy with free nutritional counseling and as a broad selection of ethnic foods, including a diverse selection of groceries from around the world. Natural and organic products will be available throughout the store, which will also feature a large selection of gluten-free items. Once opened in 2015, ShopRite will also offer the free services of an on-site Registered Dietitian will be available to help customers shop for healthy choices or specific diets as well as the convenience of ShopRite from Home in-store pick-up or delivery service.
"Admiral Wilson Plaza and this ShopRite represent a significant step towards addressing the designation of Camden as a 'food desert' by the USDA," said Ken Goldenberg, Founder, President and CEO of the Goldenberg Group. "This project not only will improve the quality of life for area residents, but also will create jobs in the region. It is truly a win-win."
Admiral Wilson Plaza is projected to create 400 construction jobs, 320 new full- and part-time jobs, and significant new tax revenues to the City of Camden and the State of New Jersey.
"Bringing a major supermarket to a centralized location in Camden has been decades in the making, and is the result of the hard-work of many political, civic and labor leaders throughout the years," said Senator Norcross. "Developers like The Goldenberg Group and the Ravitz Family are seeing opportunities to build on the foundations for growth we have created in Camden. They're making smart investments in our city that will help the residents and benefit the entire area."
"The Admiral Wilson Boulevard location is ideally suited for commercial development," said Goldenberg. "Camden is already witnessing tremendous changes - the expansion of Campbell's headquarters, new buildings related to Cooper Hospital and the growth in the University Science district, this project will build on that investment and has the potential to be a game-changer for Camden and the surrounding neighborhoods. We are thrilled to partner with the City of Camden and the Ravitz family on this development."
"My brothers and I are proud to be bringing a ShopRite store to Camden. We recognize that there is a great need for a full-service supermarket in the city and have been trying for years to find the best location to serve the community. Now is the right time. Our hope is that this project will continue to build upon existing redevelopment efforts in Camden including the expansions of Campbell's headquarters and Cooper Hospital, and recent growth in the University Science district. We are excited to be part of the new Camden and look forward to bringing the same level of customer service, variety, value and low prices that we offer in our other ShopRites to this new location," said Jason Ravitz, Vice President, Retail Operations for Supermarkets of Cherry Hill, Inc. "We look forward to becoming part of the Camden community and working hard to become your neighborhood ShopRite."
About The Goldenberg Group
Based in Blue Bell, Pa., The Goldenberg Group (TGG) has been one of the most active developers in the Philadelphia and Southern New Jersey regions for over 25 years. Founded in 1984, the company has successfully developed more than 6 million square feet of retail space across 15 significant retail projects with a combined value in excess of $500 million and a combined tenant occupancy rate of 98%. TGG has also successfully developed in other asset classes, including high-end condominiums, custom homes, student housing, and other mixed-use projects. TGG's development philosophy is to work on transformative projects, to leave each area it develops better than when they found it, with a high degree of attention to social, aesthetic and environmental issues as well as keen awareness of, and respect for, community sensitivities, values and needs. For more information, please visit http://www.goldenberggroup.com.
About ShopRite
ShopRite is the registered trademark of Wakefern Food Corp., a retailer-owned cooperative, based in Keasbey, NJ and the largest supermarket cooperative in the United States. With nearly 250 ShopRite supermarkets located throughout New Jersey, New York, Pennsylvania, Connecticut, Delaware and Maryland, ShopRite serves more than five million customers each week. A long-time supporter of key community efforts, ShopRite is dedicated to fighting hunger in the communities it serves. Through its ShopRite Partners In Caring program, ShopRite has donated $29 million to 1,700 worthy charities and food banks since the program began in 1999. As a title sponsor of the LPGA's ShopRite Classic, ShopRite has raised more than $24 million for local schools, hospitals and community groups. Progressive Grocer named ShopRite its 2011 Retailer of the Year and Supermarket News awarded ShopRite its 2011 Retail Excellence Award. For more information, please visit http://www.ShopRite.com.
About Supermarkets of Cherry Hill, Inc.
The Ravitz Family, owners of Supermarkets of Cherry Hill, Inc. has been operating ShopRite stores in Southern New Jersey for more than 40 years, spanning three generations. The Ravitz family is well known in the area for the Ravitz Family Foundation, a charitable organization that supports local religious groups, schools and members of communities in need.
# # #
Media Contacts:
For The Goldenberg Group:
Vince Powers, 610-937-1960 mobile
vwp(at)powersbc(dot)com
For ShopRite/Supermarkets of Cherry Hill, Inc.:
Santina Stankevich 732-906-5156
Santina.stankevich(at)wakefern(dot)com
For the City of Camden:
Robert Corrales – 856-757-7200
rocorral(at)ci.camden.nj(dot)us