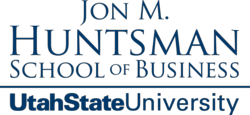 A leader can have a clear vision and impressive ideas but much of his or her success will depend on the ability to communicate with those who can make things happen.
LOGAN, UT (PRWEB) March 22, 2013
Frank Belatti, a former CEO who helped turn around Popeyes Chicken and Biscuits, will deliver a keynote speech at an upcoming Partners In Business Leadership Conference at Utah State University on April 2-3.
Belatti is scheduled to speak at the annual conference that will be held at Eccles Conference Center on USU's Logan campus at 8:30 a.m. Belatti is the founder and former CEO of AFC Enterprises, one of the nation's premier franchisers of quick-service restaurants. The company has developed, operated and franchised several restaurants in addition to Popeyes, including Church's Chicken, Cinnabon and Seattle's Best Coffee.
Today, he is the managing partner of Equicorp Partners, an Atlanta-based financial services firm that he co-founded in 2005. He and his colleagues provide expertise to private equity firms and strategic partners and oversee a portfolio of diverse investments.
"He has proven to be an outstanding businessman, but also has been the example of what it means to 'give back,'" said Jamie Andrus, director of Partners In Business. "He has been recognized by the business world, academia and government institutions."
Gail Miller, owner of the Larry H. Miller Group of Companies, will also be a keynote speaker, at 3:50 p.m. on April 2. She and her husband, the late Larry Miller, launched their own business in 1979 with the purchase of Toyota of Murray, renaming it Larry H. Miller Toyota. They developed the business into one of the largest privately-owned companies in the nation. Since Larry's passing in 2009, Gail Miller continues to be involved in all areas of the company. The Larry H. Miller Group of Companies, which owns the Utah Jazz, also includes more than 75 businesses in 30 states. In 2009, she was named The Salt Lake Tribune's "Most Influential Sports Figure in Utah."
Other keynote speakers scheduled for the conference are:

Benson L. Porter, managing director of human resources for the Corporation of the President of The Church of Jesus Christ of Latter-day Saints
Marvin Roberts, treasurer of the board of directors at the National Basketball Retired Players Association and former Utah State University basketball star
Weston Smith, former CFO of HealthSouth
Steve Shallenberger, founder and chairman of "Becoming Your Best"
Scott Vest, chief operating officer of Nexeo
Breakout speakers include the following:
Peter Foss, former vice president of FranklinCovey and partner at the Strategic Leadership Partners, LLC
Merideth Ferguson, assistant professor of management at the Jon M. Huntsman School of Business
Sterling Bone, assistant professor of marketing at the Jon M. Huntsman School of Business
Jim Woodard, sales manager of CCI Mechanical Inc.
There will also be a panel session featuring management professionals who will offer their perspectives and insights on leadership.
Here is a list of those speakers:
Kelvin L. Anderson, president and CEO at Optum Bank
Frank Belatti, founder and former chairman and CEO, AFC Enterprises
Rob Campbell, president and CEO of Juniper Systems, Inc.
Blake Kirby, CEO, Inovar
Gail Miller, owner Larry H. Miller Group of Companies
Those interested in more information may click here. http://bit.ly/16hVT5D
The Jon M. Huntsman School of Business at Utah State University seeks to inspire and equip students to become innovative, ethical leaders with refined analytical skills that will help them understand and succeed in the global marketplace. The Huntsman School of Business is one of eight colleges at USU, located in northern Utah. More information on the Jon M. Huntsman School of Business may be found on the web (http://www.huntsman.usu.edu).