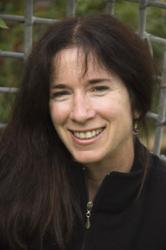 The world of travel can be as wide and confounding as the trails through the shifting sands of the Sahara. We try to navigate these lands for our readers.
San Francisco, CA (PRWEB) March 19, 2013
While survey after survey reveals a continued reluctance by American workers to use their saved up vacation time, new polls show that trend may be changing. Employers find that days off lead to corresponding rises in productivity. And employees are beginning to make travel plans. More than 136 million people plan to take at least one leisure trip during the next six months. Tours.com's Travel-Intel looks at why this is and where they may be going.
The latest issue of Tours.com's Travel-Intel calls on surveys of American travel agents to find out what destinations are most popular this year with U.S. travelers. The issue also explores the sudden and significant rise in popularity of spa and wellness travel as an antidote for a stressed out work life, if not an effective answer to health and rejuvenation wishes.
The U.S. Tour Operators Association (USTOA) shares a study in this issue that shows family travel experiences can mean a lifetime of good will and memories for young children. And a close-up look at Brush Creek Lodge & Spa, for a week of cowboy-style fun in Wyoming, could provide the right kind of family experiences and bonding. The ranch is part of the Kurtz-Ahlers luxury collection and is offering discounted weeks from June through August.
Finally, Travel-Intel offers ten hard-won tips that could save a traveler's life. These tips are tried and true and have worked for travelers in hot spots and tight spots all over the world.
Travel-Intel, a division of Tours.com, monitors the travel industry with weekly newsletters on trends, news and updates about the travel industry sent to a database of more than 100,000 travel agent subscribers in the U.S. and Canada. The publication dispatches writers to travel conferences and popular travel destinations to bring back the latest intel.
Although Travel-Intel is direct-mailed, current features and archives can be viewed at http://www.travel-intel.com.
"The world of travel can be as wide and confounding as the trails through the shifting sands of the Sahara," says Lark Gould, content director for Travel-Intel and Tours.com. "We try to navigate these landscapes for our readers, most of whom are travel sellers and have a responsibility for knowing the latest information about the destinations they sell and the customers they serve."
Gould, a veteran travel journalist who has been covering the travel industry for more than 20 years, puts her incisive perspective into the weekly publication, with features and news updates on the 1st and 15th of each month. These issues are complemented by the Travel-Intel "packages" publications that detail great deals to be found at hotels and resort locations worldwide, all sent to more than 100,000 travel agent subscribers in the U.S. and Canada, before posting on Tours.com. Gould also serves on the editorial team for travel at the Washington Times.
Tours.com is the worldwide directory of travel. As the most comprehensive tour and travel directory out there Tours.com has been operating as an authority website since 1995 with a deep and searchable database of tours and tour companies according to company, region and experience. It features more than 8,000 tour companies around the world. It is also a one-stop resource for visa information, important phone numbers for travelers, regional experts, and travel agents certified with in-depth knowledge in their chosen areas.