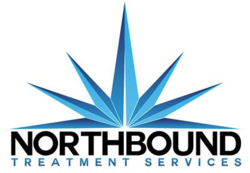 (PRWEB) March 30, 2013
As access to the Internet exponentially expands within the United States and around the world, the phenomenon of Internet addiction grows with it. Recent studies estimate that upwards of 10% of online users today suffer from some degree of Internet addiction. Like other detrimental dependences, Internet addiction can have serious negative consequences on a person's life. In response, addiction treatment experts like Northbound Treatment Services, have developed specialized programs designed to manage this unique disorder and its underlying causes.
Internet addiction affects children, teens and adults alike. As a process addiction, Internet addiction is characterized as a compulsive behavior, similar to gambling, shopping, or sexual addictions. And like other process addictions, Internet addiction can destroy families and rob individuals of a happy and healthy life.
Northbound Treatment Services, the Southern California based drug and alcoholism treatment center, utilizes a team of certified addiction case managers and primary therapists who specialize in treating process addictions, including Internet addiction.
Their highly praised clinical staff has developed treatments that address the many issues commonly involved with Internet addiction. Often excessive Internet use provides a high degree of escapism for the addict, which acts as an outlet for co-occurring disorders such as anxiety and depression. Northbound Treatment Center's multifaceted approach to treatment is set to deal with these various factors and beyond.
Northbound combats process addictions with individual and group therapies. They emphasize aiding individuals to better address their feelings and to best cope with real-world scenarios. Through the development of crucial life skills, Internet addicts learn to cope with Internet use in their day-to-day lives and more.
As a leading rehab treatment center, Northbound Treatment Services is sought-after worldwide for their highly effective rehab treatment programs. Through their many comprehensive services, including their celebrated dual diagnosis treatments, they are committed to helping individuals attain and maintain a substance abuse-free lifestyle. As Internet addiction continues to affect more people everyday, Northbound Treatment Services is proud to offer solutions and help people overcome this devastating addiction.
About Northbound Treatment Services
Northbound Treatment Services is an Orange County, California based alcohol and drug addiction treatment center open twenty-four hours a day, seven days a week. Northbound Treatment Services operates a fully licensed drug and alcohol detoxification center, specializing in medical detoxification, and in aiding clients through the various stages of the rehabilitation process. Inpatient and outpatient services are offered to patients to best ensure a full recovery with continued success. They have certifications with The National Association of Addiction Treatment Providers (NAATP), the California Department of Alcohol and Drug Programs, the National Alliance on Mental Illness (NAMI), Court and Probation Approved. They are BBB Accredited. For more information, visit http://www.livingsober.com/ or follow them on Facebook or Twitter.