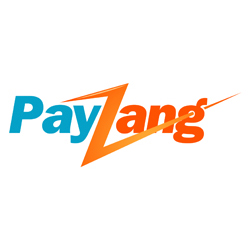 PayZang's pay-as-you-go model enables merchants of all sizes to take advantage of mobile payment processing and API development tools.
Salt Lake City, Utah (PRWEB) March 19, 2013
PayZang, one of the fastest growing payment platforms for online and eCommerce merchant accounts, announced today that it is launching a comprehensive new payment API to make accepting payments on the web even more secure and easy. With these new features, PayZang aims to simplify and speed up online shopping and bill pay experiences.
The new payment API enables a seamless integration of all current payment methods so that online purchases, billing, one-time or recurring subscriptions or any other payment activity can be executed in a way that is both comfortable and safe to the end customer. The new payment API gives you the ability to take ACH payments in addition to Card payments in the same way.
How To Get Started With PayZang Payment API
1. Visit http://www.PayZang.com
2. Download the API document
3. Download sample code for your language/platform
4. If you have any questions, please refer to the FAQ section
PayZang's approach, as described in the payment API, also provides a number of unique benefits to participants integrating with the platform. For example, the architecture provides a number of security benefits and lowers the risk of fraud by never storing a customer's actual account credentials locally. This provides users with secure payment options and merchants with the ability to optimize the way their customers use their payment accounts, and creates the opportunity for new ACH payment processing revenue streams.
Save 20% Or More On Payment Costs: Worried about cost of payment processing? Check out our rates! We typically save merchants 20% or more on payment processing costs.
A Great Deal For New Merchants: A new or existing merchant will benefit from fast technical integration with the payment API due to sample codes and extensive documentation made readily available to the developers. The merchant will have access to free technical support during integration into the existing systems.
Integrate Your Mobile App: You can seamlessly integrate your mobile application to accept payments using the new payment API. You can manage all your customers from one portal or create your own portal by using the payment API.
Add New Method Of Payment: Merchants can add the ACH method of accepting payment in the same way they accept Card payments with no additional coding. Your customers can even switch methods of payment from Card to ACH or vice versa, allowing them flexibility and helping you retain your customers in these trying economic times.
Add A New Payment Gateway: With no monthly minimums and no setup fees or monthly fees, PayZang's payment gateway is ideal for all types of merchants. PayZang's gateway is PCI compliant and allows merchants to accept cards and ACH payments as well as schedule recurring billing tasks.
Compatible With All Major Card Processors: PayZang payments gateway provides compatibility with most major card processors like First Data, Global, Elavon, TSYS and many more.
Integrate Existing Card Accounts: With PayZang, merchants have the option to add any existing card accounts they may hold. The process takes only a few minutes and there are never any underwriting fees for existing accounts through PayZang.
About PayZang:
PayZang provides superior, cutting-edge payment processing solutions for business owners, online merchants and even brick-and-mortar operations regardless of the size of their business. Developed to supply reliable and user-friendly, on-demand merchant services, PayZang offers solutions such as a customizable pay-as-you-go model that works with its intuitive suite of merchant tools for handling payment processing needs across a wide range of industries. For more information about PayZang's merchant services and products, visit http://www.payzang.com or contact an authorized consultant through the website's online contact form.