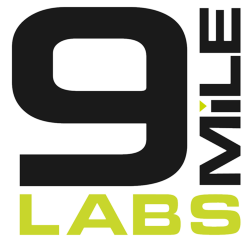 Seattle, WA (PRWEB) March 19, 2013
9Mile Labs (http://www.9MileLabs.com), a B2B startup accelerator based in the Seattle metro area, announced the selection of 9 startups for the first program beginning April 8, 2013. The program culminates with Demo Day on June 27, 2013, where the cohort companies get an opportunity to present to venture capitalists, angel investors, mentors and industry executives.
"As an early stage B2B startup, joining 9Mile Labs was an obvious decision because of the quality of the partners and mentors," said Damon Danieli, CEO of Appuri, one of the companies admitted to the 9Mile Labs program. "My cofounders and I no longer feel that we are alone in building our business and making it successful."
"For the last year, we've had hundreds of discussions; the most inspired and helpful meeting was with the 9Mile Labs team," said Kevin Nakao, CEO of MeritShare. "When we evaluated this program, we were immediately attracted to the people-driven approach, deep roster of enterprise all-stars, and customer development methodology."
9Mile Labs selected the following 9 startups (alphabetical order) for its first cohort:
1. AiroMetric Wireless: Wireless analytics from over the air down to the application.
2. AMP Tablet Solutions: Streamlining sales by connecting mobile sales reps to the supply chain.
3. Appuri: Enabling agile businesses through Software Defined Operations.
4. CadenceMD: Helping physicians improve efficiency and patient satisfaction.
5. Comr.se: Crunching sales and social data to power agile commerce.
6. GIVINGtrax: Enabling organizations to manage and promote their giving efforts.
7. MeritShare: Online recognition to help companies motivate their employees.
8. Ombitron: Machine-to-Machine Platform as a Service. Easy. Open. Wireless.
9. SpinRiot: Build multimedia content once, display seamlessly across multiple devices.
While all companies selected to the cohort are cloud-based, they cover a diverse range while delivering value to small, mid-sized and enterprise businesses. Two of the startups focus on wireless markets, three on enterprise social, one on healthcare, one on enterprise infrastructure, and two on streamlining sales and marketing processes. Also noteworthy, 3 of the 9 companies are led by female CEOs.
"We were very pleased with the quality of applications we received. We put out the call for B2B startups to apply and area entrepreneurs answered," said Tom Casey, partner at 9Mile Labs. "We are excited by the diverse talent, bright ideas and strong market opportunity in this cohort."
For more information visit: http://www.9MileLabs.com
About 9Mile Labs
9Mile Labs is a high-tech accelerator based in the Seattle metro area focused on B2B software and cloud technologies. 9Mile Labs runs two 3-month programs every year, each with a group of 9 startups. During these 3 months, startups receive funding, access to an impressive set of mentors, free workspace and the opportunity to present to investors at the end of the program in exchange for an equity stake in the startups.
# # #
If you'd like more information about 9Mile Labs, or to schedule an interview with someone from 9Mile Labs, please call Sanjay Puri at 425-753-0940 or email sanjay(at)9MileLabs.com.