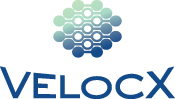 Portland, OR (PRWEB) March 19, 2013
Today's uncertain economy, the movement of executive talent and overworked chief executives left with little time to ponder business strategies and solutions have opened the doors for business SWAT teams like Portland-based VelocX. Rather than replacing an expensive senior executive too quickly, chief executives are now opting to bring in strategic thinkers—while taking their time to hire the right fit—who can quickly assess the company's needs, prescribe new systems and solutions, and then execute. Now expert consulting executives can review a company's myriad challenges - normally met in-house - and they are creating near-term strategies with long-lasting results.
VelocX has assembled an A-List of star-power senior executives armed with the ability to set companies on strategic growth trajectories—and fast. VelocX helps clients learn to do more with less by accelerating and coaching personnel to the next job level.
Founded in September, 2011, by Holly Files and Sydney Joyner, VelocX is composed of a cadre of industry leaders in sales, marketing, customer operations, finance, technology, leadership and organizational development. Their deep-rooted and varied senior executive experience gives them the ability to pinpoint business stressors across the board, and in response, develop spot-on strategic solutions.
In 2012 alone, VelocX signed 30 clients and delivered 54 projects ranging in industries from software/technology to manufacturing and industrial services to non-profits, food distribution, online education and more. New VelocX clients include Urban Airship, Janrain, Organically Grown Company, Columbia Helicopters, Audigy Group and now, Englund Marine, K12 and Axiom EPM.
"The VelocX model taps a hand-picked team of experts with the track records and experience to increase our clients' growth velocity—thus the name," says Files who last year was honored with the 'Women of Influence' Award in Portland. "Our model is unique in that each team member has come from an operating role—we have all been on the inside working in these leadership roles and can jump in, roll up our sleeves, and execute swiftly because we've been there, done that."
Faced with significant global growth opportunities and a retiring senior executive team, Columbia Helicopters called on VelocX to provide a 360-degree organizational assessment and identify core competencies required for new leaders in the heavy-lift helicopter operations industry.
"VelocX has been an essential partner of Columbia Helicopters in creating real milestones and decision points that map to our long-term succession plans," says Michael Fahey, CEO, Columbia Helicopters. "Beyond providing strategic alignments, they have delivered real-time value to our developmental efforts for our leadership team as we face our global growth opportunities."
VelocX has structured their team so they can solve just about any problem that a company can encounter because they have people who cover any growth area of an organization. Their expertise provides direction on how to put the right talent in the right roles, along with the right programs and practices to ensure that existing company systems and operations are running on all cylinders.
"We see clients who want to continue their growth path, but maybe a key player leaves; they don't have an immediate replacement, and they need short-term strategies and execution with a lot of experience," says Joyner. "We help top leadership teams work on timelines for transitioning talent and keep the growth curve going while executives are being replaced."
With the addition of two new Managing Principals, Janet Johnson, Marketing Practice Leader and Matt Wilbur, Sales Practice Leader, VelocX expands their focus from strategy, operations, leadership and organizational development to include marketing and sales. This VelocX expansion moves the firm closer to realizing their mission—to be the one-stop-shop to help clients meet growth opportunities quickly, as well as seamlessly handle periodic bumps in the road.
Urban Airship is just one new client on a wild growth trajectory that leaned on the expertise of the VelocX team to build a highly qualified strategic accounts program while an internal executive sales team was hired. VelocX Managing Principal and Marketing Practice Leader, Janet Johnson – also a nationally-acclaimed social networking expert – combined her lead generation expertise with a deep knowledge of social media to qualify and prepare a strategic accounts program so the new sales team could hit the ground running.
"I could trust Janet—and the VelocX team—to know exactly what I needed, given that Janet was in my role for many years. She was able to ramp quickly and get things done without needing oversight. I was able to tee it up and trust it would get done. And it did," says David Greenberg, VP Marketing at Urban Airship.
Each member of the VelocX team has chosen a consulting career to share their experience and know-how with companies and organizations on-the-rise. "We've expanded our business practices, added new managing partners and opened new offices to really enhance our capacity to provide full-service business consulting and act as a complete strategic partner for our clients," says Files. "Simply put, our team of professionals brings all of the expertise to smooth the runway for growing and emerging businesses facing transition. We are here to make a difference," adds Joyner.
About VelocX
Named for the team's ability to assess, strategize and quickly implement, using experience and expertise to increase velocity, VelocX Team members have each run their own areas of expertise in organizations. They are executives in operations, marketing, sales, finance, technology, organizational and leadership development. This real-world experience translates to clarity and action, leadership and focus. With backgrounds in business-to-business and direct-to-customer organizations, VelocX team members have addressed the needs clients are facing today, and are able to quickly help move organizations into action.
VelocX Expert Areas include:

Marketing and Sales
Strategy and Operations
Leadership and Organizational Development