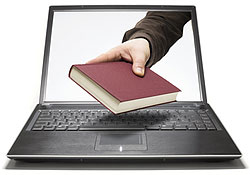 Customizable Databases Now at Your Fingertips.
Gloucester, MA (PRWEB) March 20, 2013
Representatives of Computer Review today announced the unveiling of Create, Computer Review's packaged business solution for users of smartphones, tablets, fast Internet networks and advanced software. Create enables them to access information in the global knowledge economy faster and easier. As Smartphones and Tablets become the most widely used way to communicate and work, the need for personalized knowledge search engines has accelerated too.
"This is news because personalized, real-time information tools are the next technology horizon," a Computer Review representative said. "Automated tools increase productivity because they provide consistent results and save users time and effort." As a simple keyword search engine, Create offers subscribers fast and consistent results from the knowledge economy. The real-time databases and electronic directories at Computer Review are at subscriber's fingertips.
Create makes it possible for supply chain people, for instance, to solve logistic and procurement problems with a personalized keyword entry on a tablet or smartphone. A keyword will generate a directory of companies, universities and organizations that Computer Review monitors in real time for news releases, job postings, executive communications, blogs, news on world markets. Original company source documents are available to subscribers in seconds.
Computer Review defines Create as a customizable version of their indexed knowledge product, allowing subscribers to mold databases to their specifications. Create instantly generates databases and directories on everything from online marketing, prediction analysis to stem cells and other topics. By entering a keyword, Create supplies a list of companies and organizations monitored for business opportunities, for example, in wireless communications. Related activities like Apple's development of a wireless charger for their devices would be accessed in the same way. "At only $12.95 a month, this is a terrific value for your money," the Computer Review representative said.
With the volume of information that companies, organizations and individuals generate today, a personalized, real-time information database gives the smartphone and tablet technology a tremendous boost, and only its subscribers can take advantage of it. A keyword like "cloud" generates over 500 companies and organizations, yielding source information on companies like CareCloud, an electronic health records and medical billing software services company that has opened an office in Boston's Innovation District. News of that caliber is only a keyword away.
Enter a keyword like "biometrics" and Create generates hundreds of companies and organizations in the sector. For instance, consider the 3M company and its innovative products. If subscribers are interested in 3M's biometrics identification systems, the company's source documents are easily accessed with Create.
Create is designed to increase productivity by saving users time and effort and producing consistent results. People interested in advances in semiconductor technology at AMD can find the latest information on facial recognition semiconductor and game technology in seconds using Create, and the sources are consistently rich.
Computer Review counts among its subscribers college universities, research facilities as well as government and corporate libraries. Computer Review is a one-stop, comprehensive source for the knowledge economy. With Computer Review's ActiveTrak™ search technology, source material from thousands of companies worldwide provide information for subscribers in sales, marketing, human resources, research and development and more. The subscribers include analysts, advertisers, business planners, consultants, educators, marketing executives, tech investors and more.
With Create, now more than ever before, Computer Review cuts out 95 percent of search engine clutter and gets you the information you want.