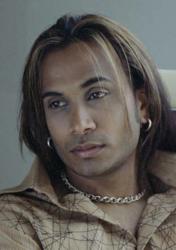 Los Angeles, CA (PRWEB) March 19, 2013
Zipfizz, a leading sports and energy drink company, today announced it has signed an endorsement deal with top Indian media personality Reggie Benjamin to promote its brand throughout the U.S.
Benjamin, known throughout India as a pop star and media personality, currently has several projects in development in the United States and internationally, and has been a regular fixture in Hollywood during the past year.
"Reggie's lifestyle and mindset is very consistent with our brand," said Kim Paris, vice president of sales and marketing for Zipfizz Corporation. "He is very focused on physical fitness, nutrition and overall wellness of the body and mind. We're excited to partner with Reggie and work with him to reach consumers across the country."
As part of the endorsement agreement, Benjamin will make personal appearances, go on media tours and attend special events on behalf of Zipfizz.
"I have been a Zipfizz fan for several years," said Benjamin. "I feel very comfortable promoting their product as it is already a part of my daily routine."
Reggie Benjamin is an international pop singer and media personality, and has been one of the most popular celebrities in India for the past several years. He has performed sold-out concerts to audiences in the U.S. and around the world, and was the first Indian pop artist to ever hit the Billboard charts. Benjamin was named the "Sexiest Indian Man In America" three years in a row, as well as one of the top ten most influential Indians in America. His popularity in the U.S. has been growing exponentially, with Benjamin doing everything from singing the national anthem at Dodger Stadium to appearing at clubs and venues in Los Angeles, Chicago and New York.
Zipfizz, founded in 2003, was created to catalyze change in the sports and energy drink industry. Zipfizz created no sugar, low-calorie, and low-carbohydrate drinks that taste great and provide a healthy burst of energy with a dynamic blend of vitamins, electrolytes, minerals, and antioxidant immune-boosting nutrients. Due to the public's conscious efforts of living healthy, Zipfizz products have fulfilled a dynamic niche in the energy, sports, and vitamin drink industry and have become the leading sports drink mixture today. Zipfizz products are available at Costco, Sam's Clubs, Wal-mart, QFC, BJ's Wholesale Club, Albertsons, H-E- B, Bartell Drugs, Fred Meyer, Vitamin Shoppe, Harris Teeter, Harmons, Gold's Gym, REI, Ralph's, Emerald City Smoothie, Costco.com, Bodybuilding.com, Drugstore.com, Samsclub.com and Zipfizz.com.